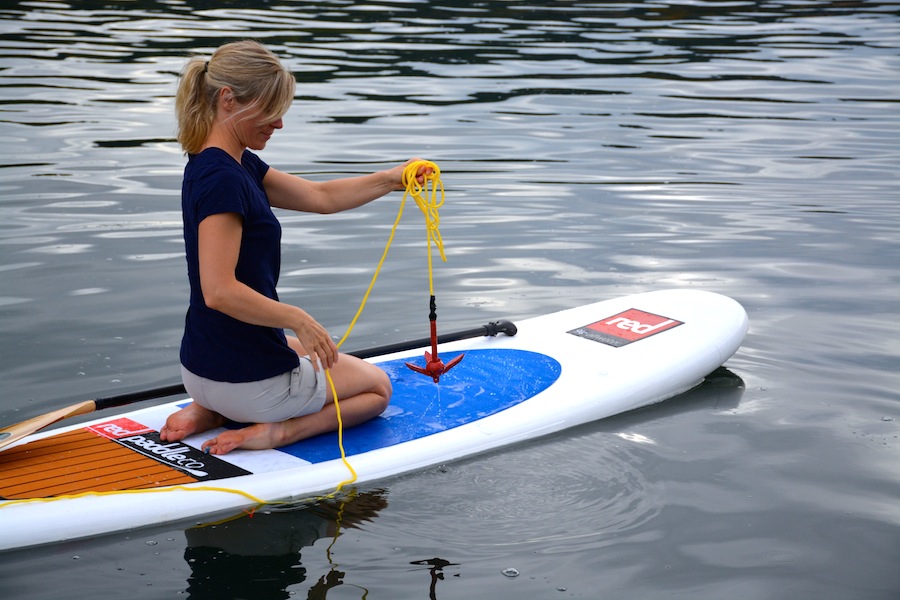 Believe it or not an anchor is an excellent accessory for an inflatable SUP.
With an anchor you can keep your SUP in one spot. This is ideal for…
Fishing
Yoga
Stopping to enjoy lunch on the water
Taking a break in the sun
Basically it eliminates the worry of floating away down the river or across the lake or too far on the ocean, when you really just want your SUP to stay put.
The nice thing about the Airhead SUP Anchor Kit is that it is super lightweight and compact. It only weighs 1.5 lbs.
It's not too heavy to lug around on your paddleboard but it's strong enough that it works great.
It is a grapnel anchor that is made for small vessels. It hooks easily into rocks into rocks and branches.
The four tines however have a little harder time clinging to sand and mud but it's still possible. I found it worked really well in several different environments.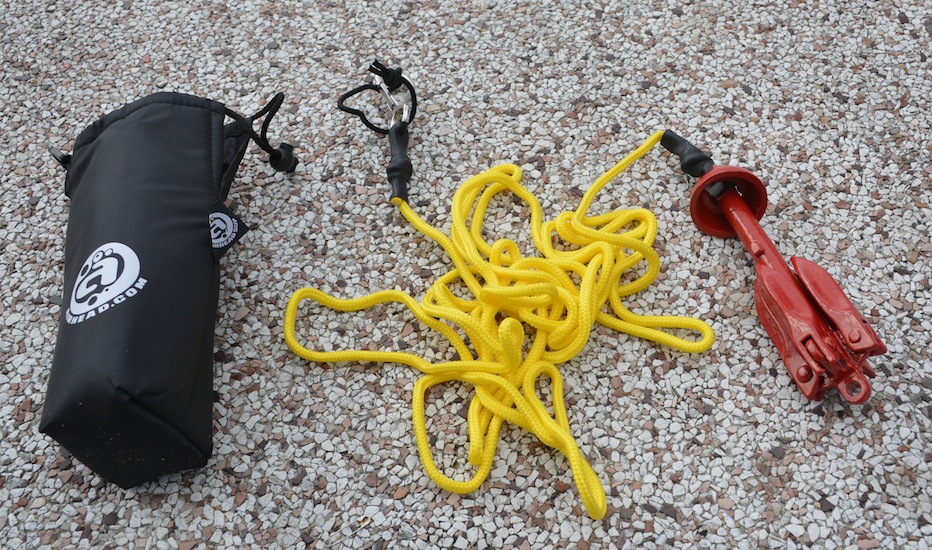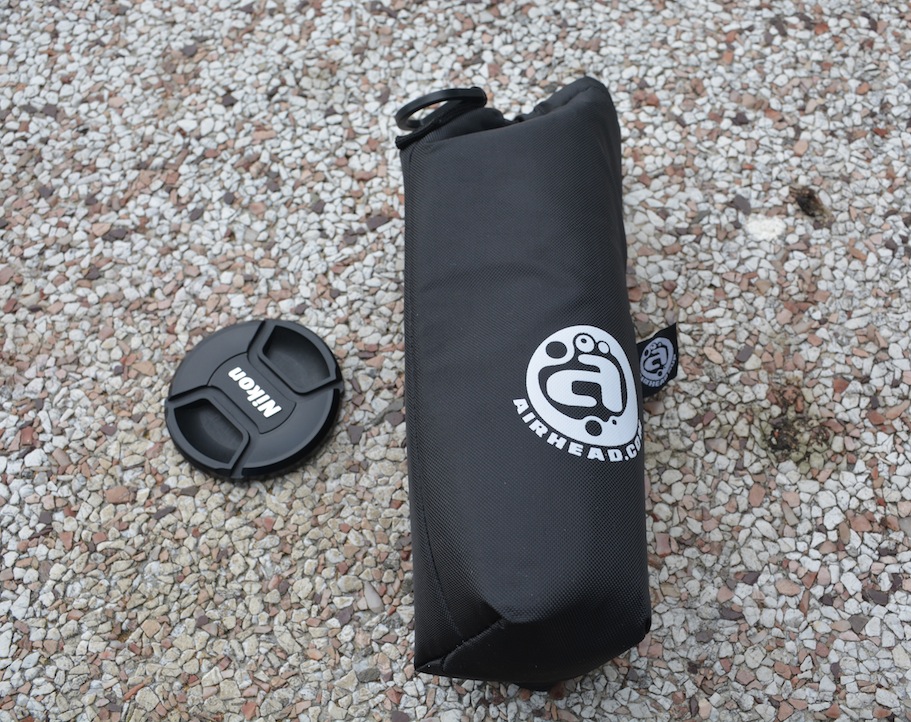 Important Features
The anchor is bright red for easy visibility
It has 15 ft. of yellow anchor line
Line is attached to a stainless steel spring hook
Comes with a padded nylon storage bag with webbing and D-ring so it can easily be secured to your SUP
Most Ideal For…
An anchor is fairly necessary for fishing or yoga on your stand-up paddle board but I also find it to be ideal for just lounging on your board.
There has been numerous times in the past when I have been out paddling with friends where we wanted to stop and relax and enjoy a bite to eat on our boards.
We would always bunch together and hold onto each others paddles so that we were able to stick together and not float away.
This anchor completely solves that problem.
It is an excellent price and is ideal for stand-up paddle boards as well as kayaks.
For more information on all the Airhead SUP accessories visit airheadsup.com.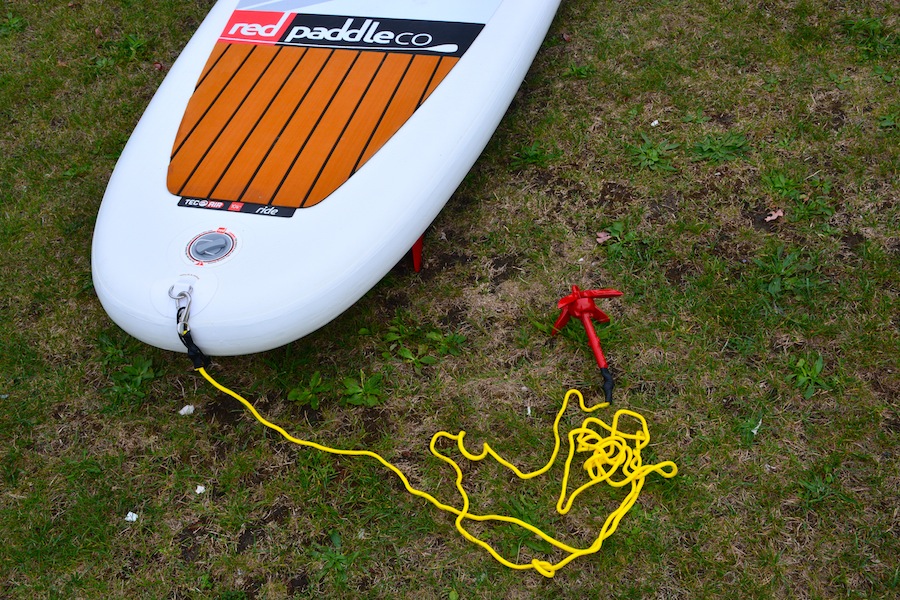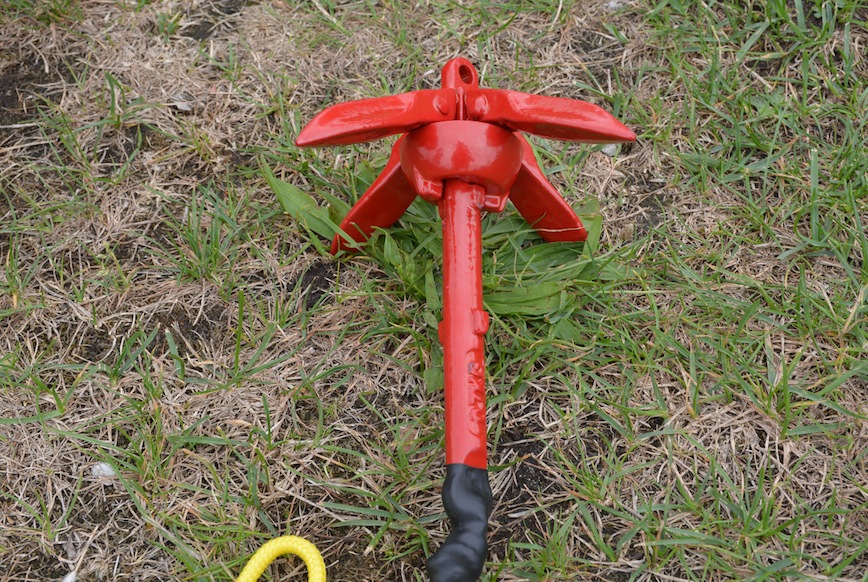 Where To Buy
The best price I've come across is at Amazon.com.
Click Here For The Best Deal On The Airhead SUP Anchor Kit At Amazon.com.
Did You Know?
By clicking on the above seller link you can help keep ISUPworld.com growing. When you make a purchase after clicking on our links, the retailer will contribute a portion of the sale to help support this site. It won't cost you anything extra and it's a simple way to help us fund our gear reviews. Thanks!