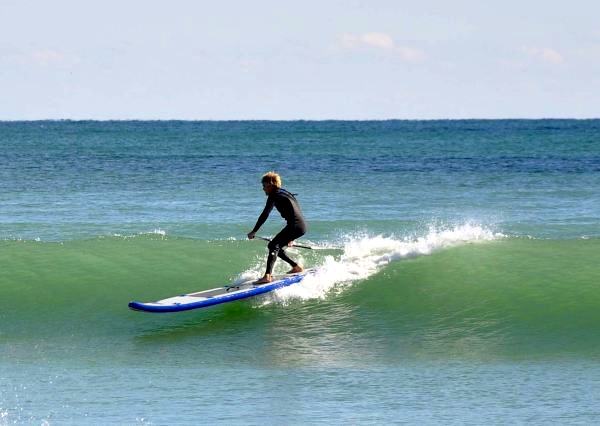 When inflatable stand-up paddleboards started to become more popular we got asked a lot whether they can be used for surfing, if they are rigid and responsive enough to ride waves.
The answer is yes. You can use just about any ISUP for stand-up paddle surfing although certain boards are far better suited than others.
Features of A Surf Paddle Board
Size
SUP boards that are good for surfing typically range from roughly 7' long to 12' long.
Which size you choose will depend on your size, skill level and needs.
Smaller boards will best suit someone with a smaller frame or a more advanced rider who wants a paddleboard that can turn and maneuver quickly.
If a bigger rider wanted the feel and quick maneuvering of a short board they could go for a 9'-10' long board.
A longer board (10' – 12') is great for those who enjoy long-board riding or for a larger person who wants more stability.
Shape
Surf ISUP's have a similar shape to all-around boards although the nose point shape can vary as well as how curved the tip is.
With surf boards the nose, tail, rails, rocker (bottom curve of the board from the nose to the tail) and fins all work together to create a good performing board.
I don't find inflatable paddleboards for surfing quite as technical as a hard board. You won't find as much variance in the rail and rocker or the fins or tail for example.
However they are still great for surf especially if you are a beginner or even an advanced rider that wants the ultimate convenience of portability and easy storage.
Try to choose an inflatable paddle board that has a slightly narrower tail and more curve in the bottom floor. These will help you maneuver better on waves.
Rails
The rails (outline of your board) span from the very tip right to the tail and affect the performance of the board.
With a hard board it is easier to shape the rails, they can be fuller, more tapered, softer or harder.
Rails still play a part with an inflatable paddleboard, especially when considering the thickness of the board (4" or 6" thick) as well as the over shape and design.
However because inflatable boards have a higher air volume, the rails tend to be thicker and consequently won't surf or turn quite as well as a lower volume board.
For this reason a smaller and thinner surf paddle board will often carve, turn and over perform better than a larger ISUP in surf.
A longerboard with longer rail lines – especially a thick board with thick lines – will not turn as quickly or sharply but it will glide better as well as be easier to ride especially for a larger rider.
The rails of the board will also play a part. A higher volume board with thick rails won't surf as well as a lower volume board with rails that can help in steering.
Tail
Fin types do vary on surf paddle boards. Typically these are the types you will see:
Squared Off or Squash Tail
This type of tail will often be seen on performance boards that offer quick maneuverability.
Swallow/Fish Tails
Not seen all that often on inflatable paddle boards (although there are a couple such as the Hala Peno). A swallow tail is ideal for smaller surf where they need to be able to do quick turns and snappy maneuvers.
Round or Pin Tail
This type of tail is usually seen on longboards or big wave boards. They will turn and maneuver easily however the narrower tail will sacrifice some stability.
Deck Pad
A stand-up surfboard will have a shorter deck pad than a touring SUP.
The deck pad will only cover about half the board, which helps to save weight.
A touring or recreational style SUP will have a longer deck pad for walking on the board, maneuvering and for added grip for gear, dogs or even kids.
Handle
I love a center handle with padding for easy and comfortable carrying to and from the water.
However with a surf style paddle board you want the handle to be low profile so that it does not interfere with where you are standing.
Fins
The most common fin setup on a mid to large size surf-specific stand-up paddleboard is the tri-fin configuration, which includes two smaller side fins and one larger center fin.
Other smaller boards may have a thruster set-up, which includes three smaller fins of all the same size.
These type of fin setups will give the board more power for riding waves.
Surf ISUP's That We Have Reviewed
Below is a list of the surf specific paddle boards that we have reviewed.  We have add a brief blurb on each board, however for much more information click on the board name to read our full review of each ISUP.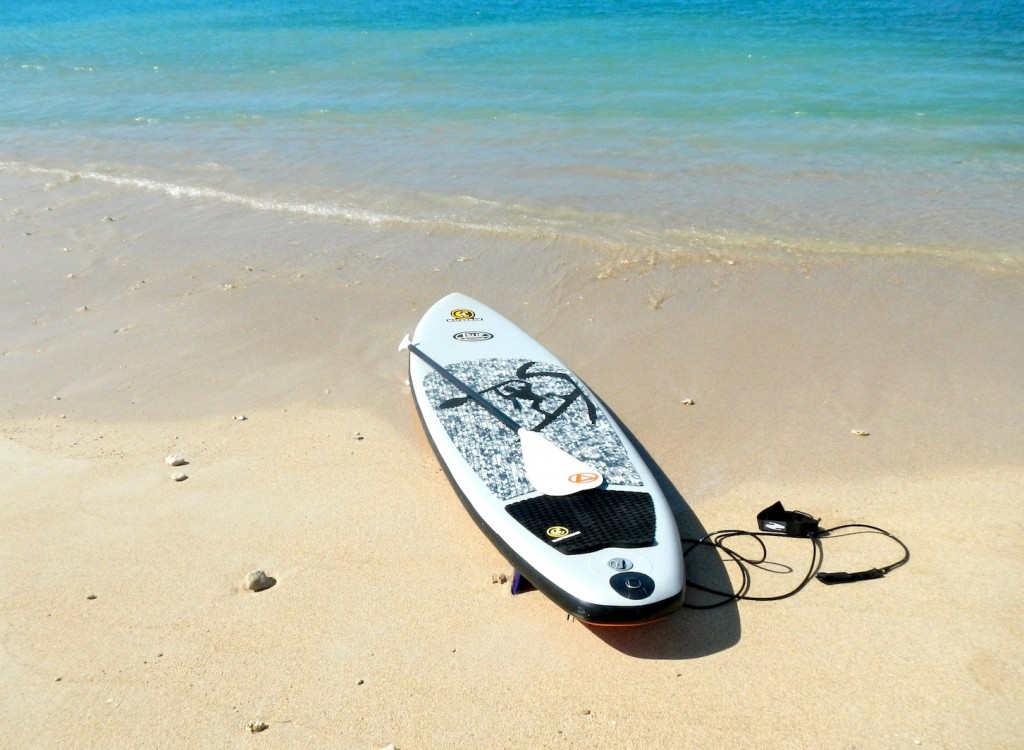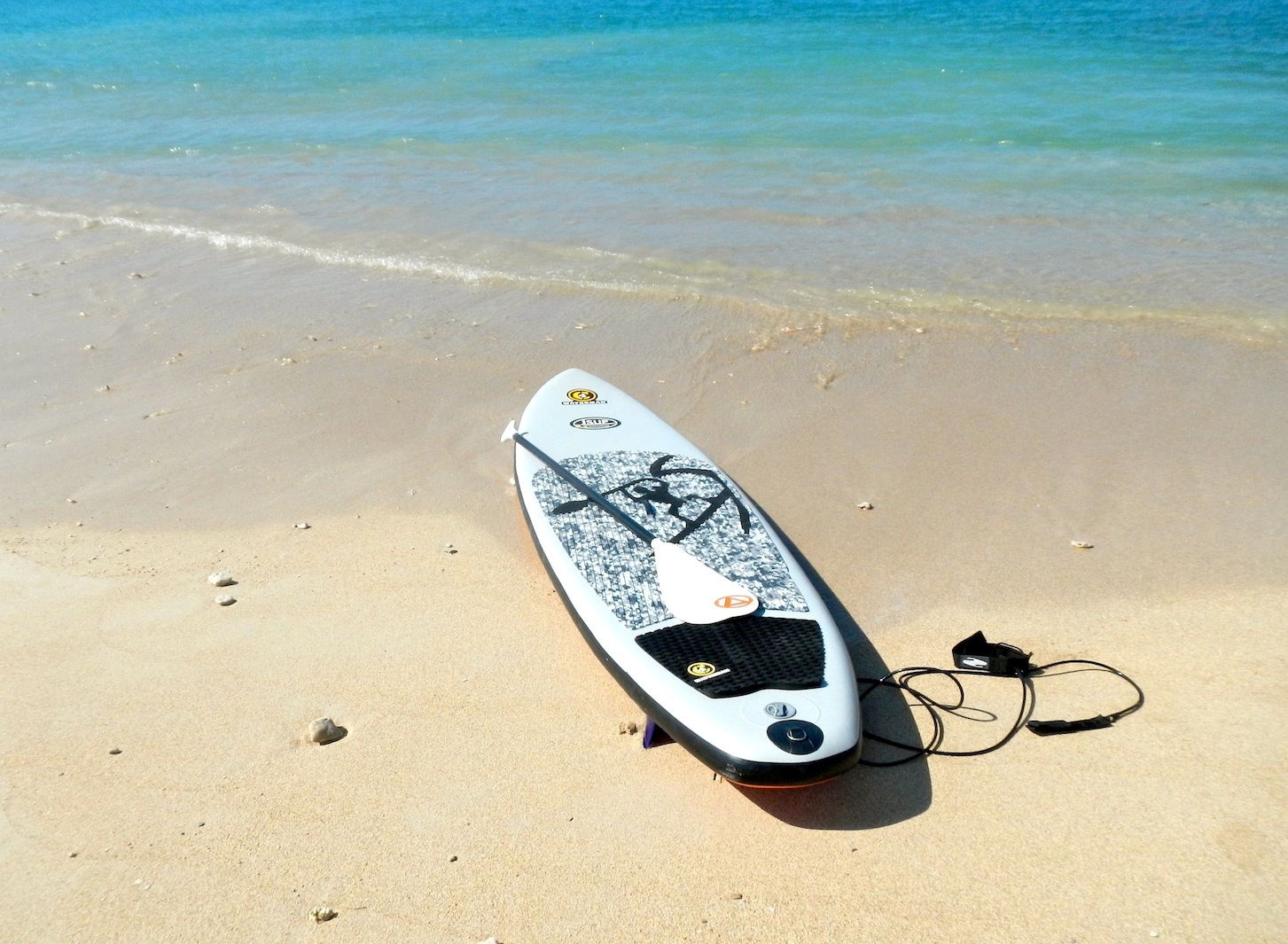 The Sub Vector was one of the first boards I purchased while vacationing in Hawaii.
It forced me to improve my paddling skill really fast as it is not the most stable board on choppy ocean water or waves for a beginner.
However it sure handled nicely, turned quickly, was easy to maneuver and for someone with better surfing skills than me, probably would have been even more fun.
I used it just for cruising around but it is an ideal and very portable option for those who want to paddle surf.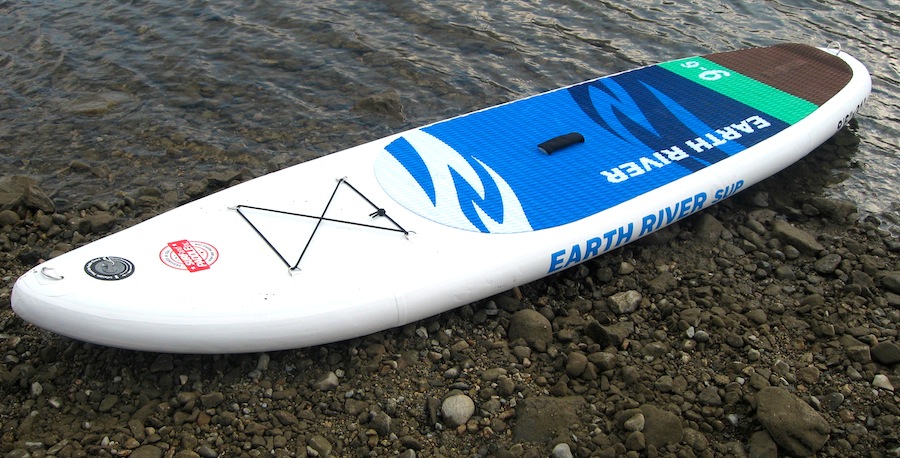 I love the Earth River boards. They aren't flashy but they are made well and perform as they should.
What I like most about THE 9'6" board is that it has a nice pointy nose allowing it to glide nicely even for a short board. It is also very responsive when wave riding.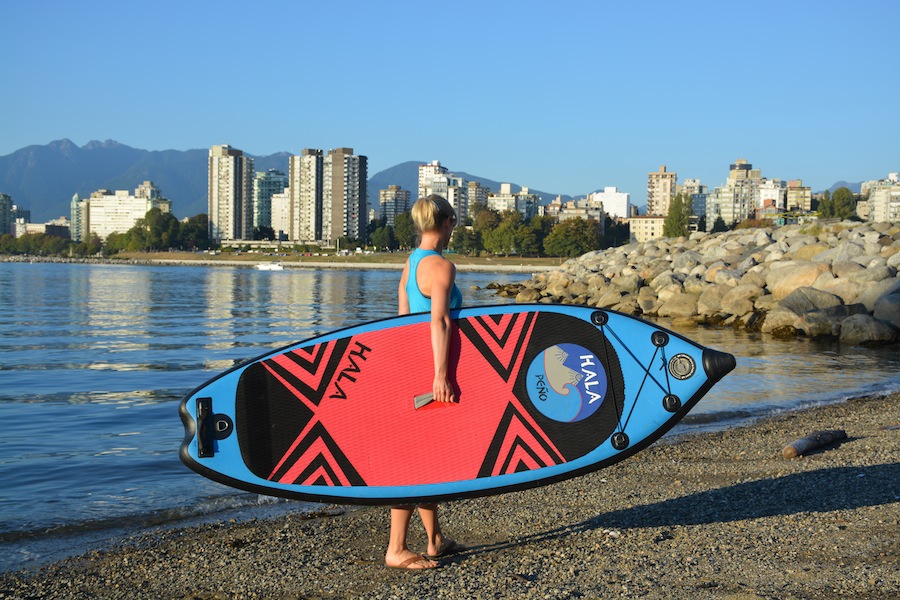 With a pointed nose and swallow tail the Hala Peño is the ultimate wave rider. The Hala boards are extremely durable and well made plus we think they look fantastic.
They don't get much more portable than this 7'11" paddle board.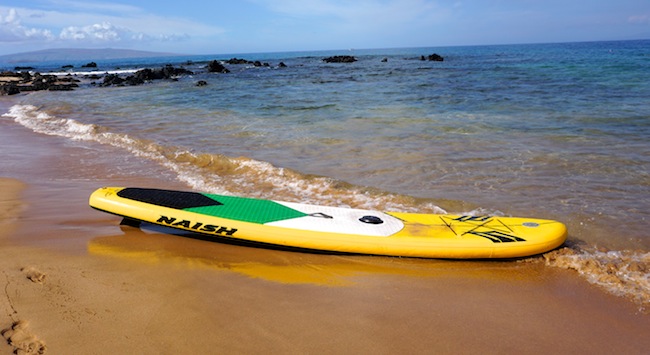 We used the Crossover Air in Hawaii last year and enjoyed paddling it. It is meant as a crossover board (hence the name) and besides recreational paddling it can be used for windsurfing.
We think it's awesome and a fantastic choice for those who love to stand-up paddle as well as windsurf. It's a specialty board and really quite unique.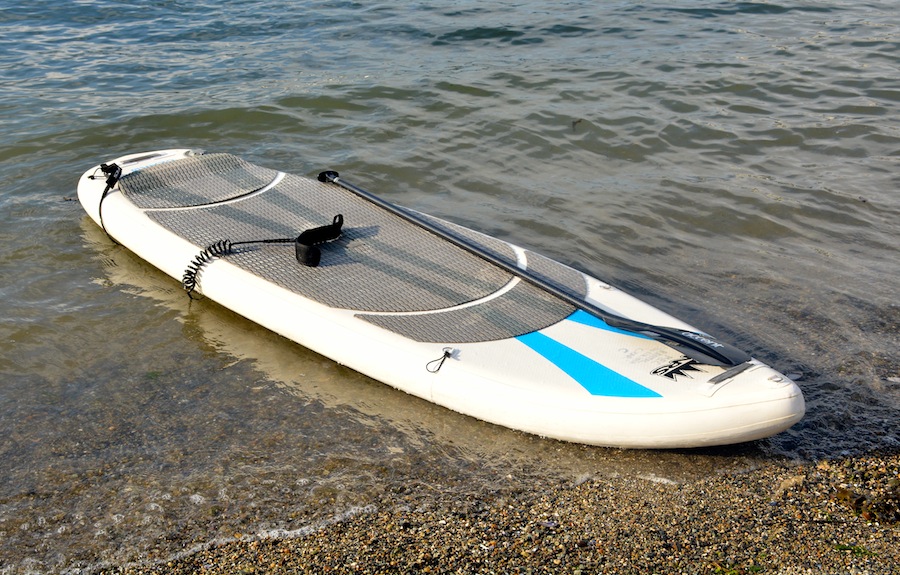 The Czar is only 9'6" long but it is quite wide at 34" and ideal for a larger rider or for those who want a board that can hold a lot of weight.
It is a little slower to paddle and turn and truthfully wasn't one of our favorites.
That being said NRS has always been a good name and this board has been popular. It is best suited for both rivers and surf.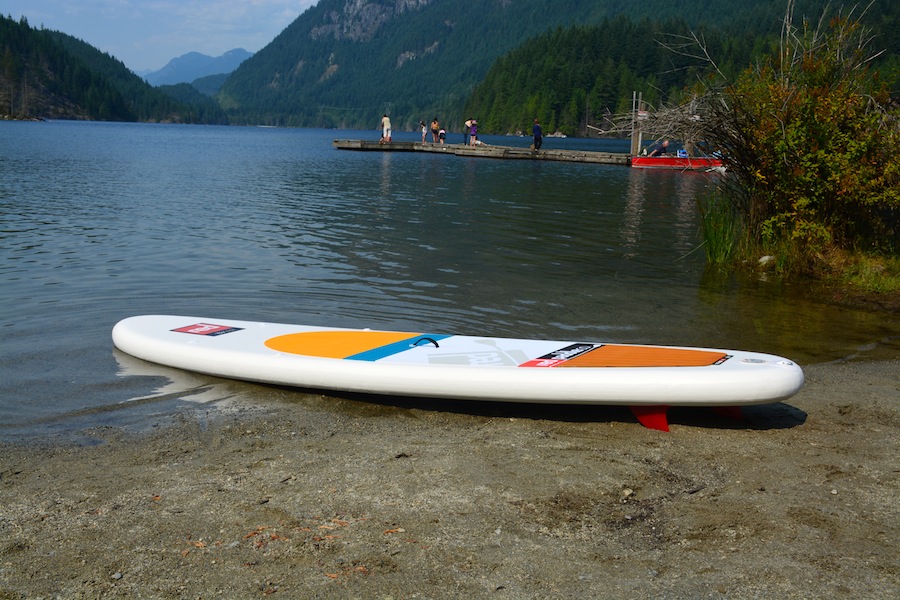 The Ride is awesome. It has a nice balance in length, width and thickness (10'6" L x 32" W x 4.72" thick).
The shape and design make it not only responsive on just about any type of water but also move quite swiftly through the water.
The size is quite versatile and even though it is a thinner board it still feels fairly stable yet easy to ride and maneuver.
Red Paddle Co of course is one of the most respected names in the industry and the Ride provides the right amount of rocker and rigidity to handle most surf.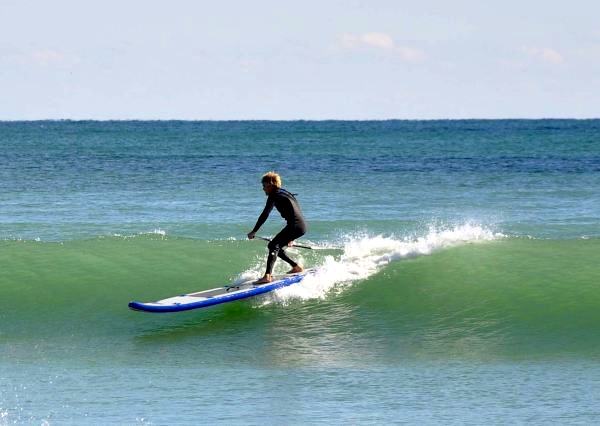 The Longboard is perfect for those who want a longer board to paddle and tour but that can still be used to ride waves.
I have used in in small surf but nothing bigger. However I have known others who have done some pretty fantastic wave riding in larger surf with the Longboard and loved it.
The longer length won't make it as quick to turn but it sure paddles nicely otherwise.

The Whopper kind of rocks. Why? For one it's made by Starboard, who never seems to disappoint.
Second it is versatile and super fun. The width is 35" making it quite stable even for a smaller board.
We would have preferred that the width was slightly less but trust that these guys know what they're doing because it still handles really well on the water.
It comes in a 4" thick or 6" thick option. The two attached side fins and one removable larger center fin give you options for surf, recreation or river paddling.