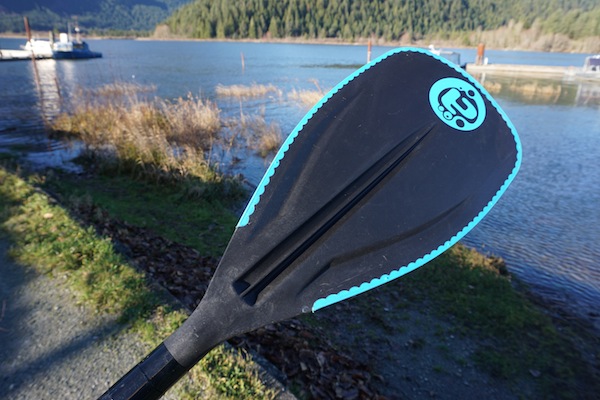 Finding a good SUP paddle can be tricky business, especially if you don't want to spend a fortune on it.
If you have ever had the chance to try out different paddles you will know that they can differ greatly in weight, comfort, performance, functionality and size.
A cheap standard SUP paddle can feel quite heavy and even clunky. The difference is very noticeable.
I get excited to try out new paddles mainly because they can differ so greatly.
I am always on the lookout for a decent paddle that won't break the bank, a paddle that anyone can use and feel good about using.
The Airhead SUP Soft Edge Paddle fit that bill.
This paddle has a carbon fiber composite shaft, a carbon handle and a fiberglass blade.
The carbon fiber makes this paddle fairly lightweight. The fiberglass blade makes this paddle strong and also keeps the price down.
This paddle feels really nice to use. It is a not a $400 top of the line paddle and it won't feel like one. However for an excellent price it is lightweight and comfortable, which I really appreciated.
This is a paddle that anyone could use and the affordable price is a real bonus.
Airhead SUP Paddle Special Features
Soft-Edge Blade
What makes this paddle unique from others on the market is the fiberglass reinforced "duckfoot" blade with soft TPE edge.
The soft edge helps to prevent damage to fiberglass boards. For those of us who mainly paddle inflatable SUP's, this is rarely an issue anyway but I still really like the soft edge feature.
The blade is glass-filled plastic making it strong and durable.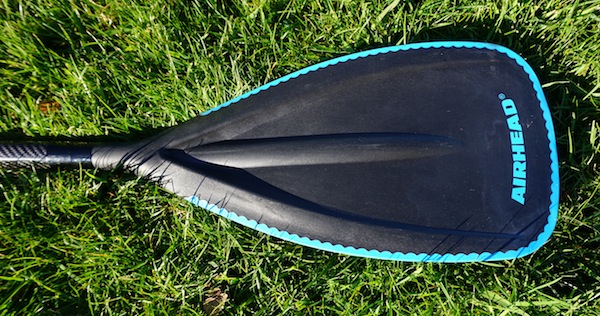 Adjustable Length
The length is fully adjustable from 63" to 83" so it can suit a wide range of people.
I found the length easy to adjust and it didn't waver once locked into place.
I also really liked that it showed you on the shaft where to position it based on your height.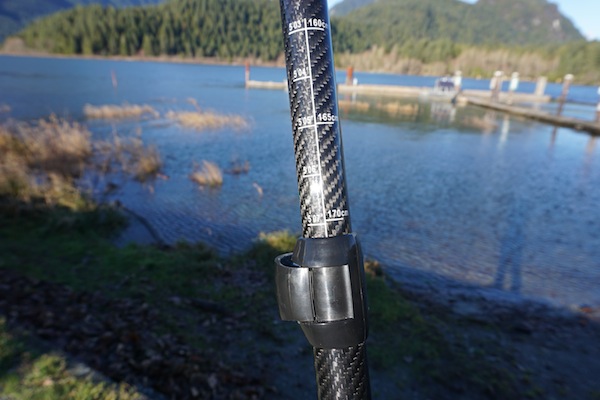 Shaft and Handle
The carbon fiber composite shaft and the carbon handle feel really nice to hold. The shaft feels strong and stiff.
There is nothing overly special about the handle but it had a comfortable grip and I had no issues with it.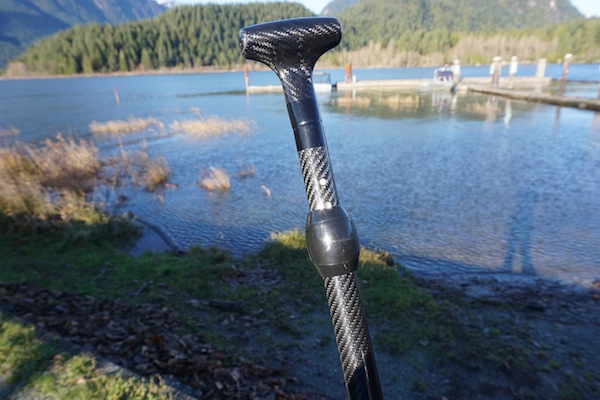 3-Pieces
The paddle breaks down into 3 separate pieces making it very easy to stow away and also very easy to travel with.
I found it easy to take apart and put together and only takes seconds to adjust into the right length and position to suit your size.
The fact that it comes apart into three pieces makes it an ideal travel paddle.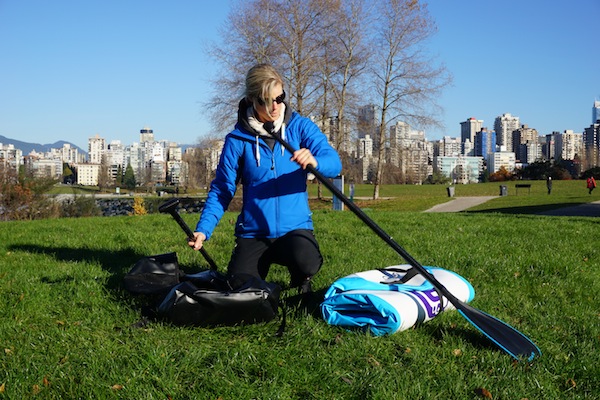 Versatility
I used this paddle while paddling on the ocean, lakes and calm rivers. I found it worked equally well no matter what type of water I was on.
The blade is medium width so it provides good power without being overly clunky and heavy.
The paddle weighs 1.87 lbs.  It isn't the lightest paddle on the market but I found it comfortable to use and had no problem paddling with it long distances.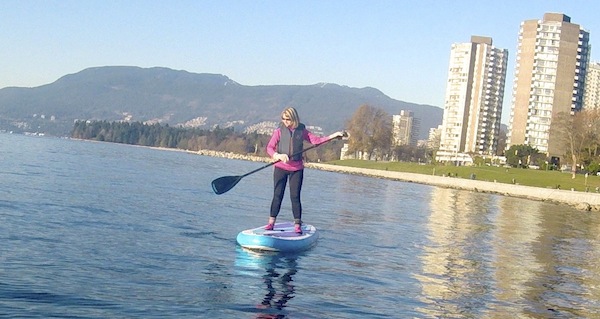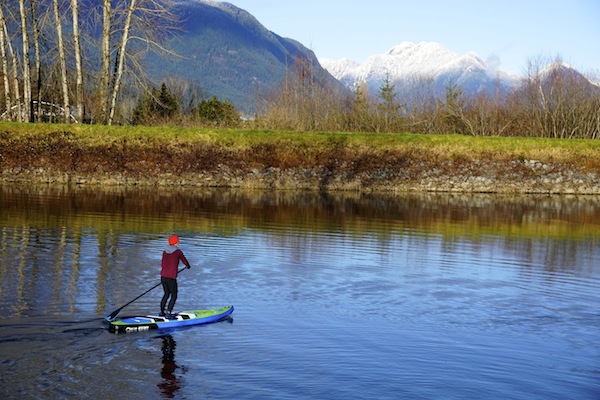 Final Thoughts
This soft edge carbon composite SUP paddle is a great deal.
For the price, it provides a lot of value and feels a lot better to use than many of the basic SUP paddles available.
If you paddle a fiberglass board you can feel confident that this soft edge paddle will not scrape or damage the side of the board.
Where To Buy
Click here for the Airhead SUP Soft Edge Carbon Composite SUP Paddle At AirheadSUP.com.