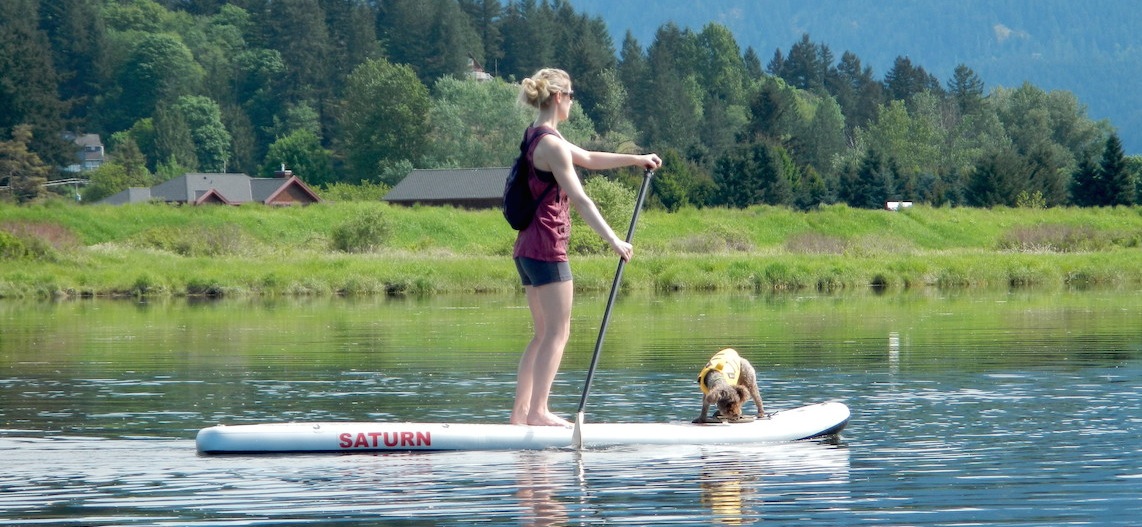 Saturn a few different inflatable SUP boards to choose from.
Their 11 foot super light model is crazy light for an 11 foot board and so easy to take absolutely anywhere.  A 17 lbs. board is extremely easy to carry to and from the water as well as travel with to any location.
The super lightweight boards don't tend to be quite as strong as the heavier SUP's but they are still rigid and stable.
The regular 11 foot SUP is strong and durable and ideal for a wide range of people.  The length, width and thickness ration make it quite versatile for almost any type of paddling.
The 12 foot board is a little bigger and heavier and able to support a large amount of weight with no trouble.  This board is ideal for the larger paddler or for families who want to ride on the same board.
Compare the different size options below.
Compare Saturn Inflatable SUP Boards
| | | | | | | | |
| --- | --- | --- | --- | --- | --- | --- | --- |
| Model | Best Uses | Length | Width | Thickness | Weight | Load Capacity | Where To Buy |
| | | | | | | | |
| Saturn 11 ft UltraLight  | cruising, surf, traveling | 11' | 30″ | 5.5" | 17 lbs. | 220 lbs. | Amazon.com |
| Saturn 11′ Sport  | cruising, surf | 11' | 30″ | 5.5" | 22 lbs. | 220 lbs. | Amazon.com |
| Saturn 12 ft  | cruising, larger riders | 12' | 30″ | 5.5" | 27 lbs. | 320 lbs. | Amazon.com |