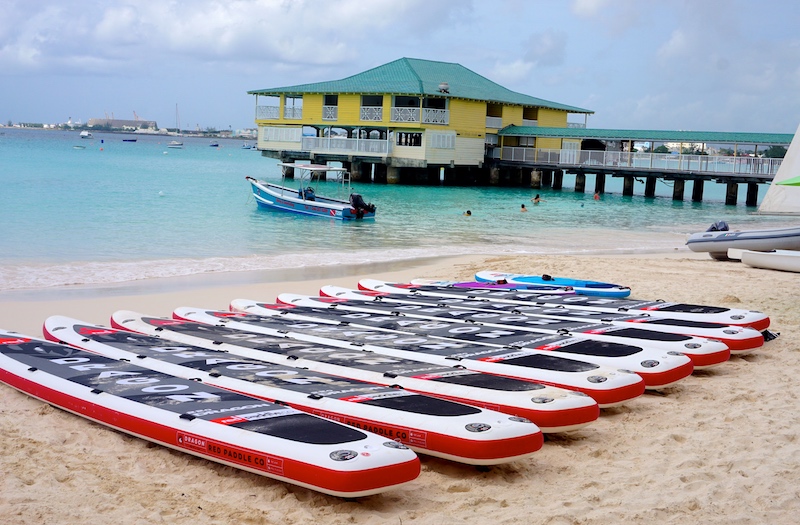 This past week on October 28th, 29th and 30th, 2017 was the first ever Red Paddle Co Dragon SUP World Championships held in beautiful Barbados.
I was lucky enough to participate in the event and with my team (the SUPer Women) race our Dragon SUP against other teams from all over the world.
To say the weekend was epic feels like an understatement. It was three full days of fun, excitement and total bliss.
What Is A Dragon SUP?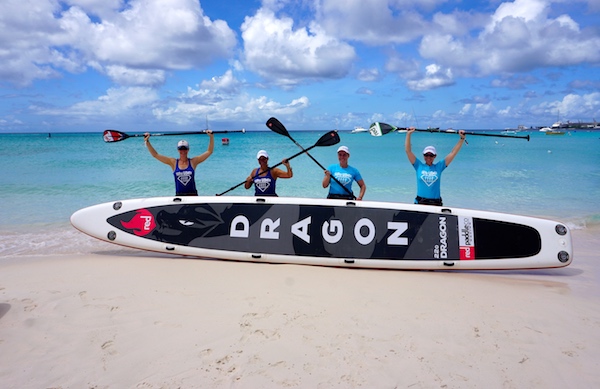 Dragons SUP's are new out this year, made by the innovative and dedicated folks at Red Paddle Co.
This 22' long ISUP is designed for racing and to be used by four paddle boarders.
With the power of eight arms moving this board through the water it is exhilarating to paddle.
It requires your team to work together, paddle completely in sync and coordinate those turns. As you can imagine, turning a 22' long board is a little different than turning a solo SUP.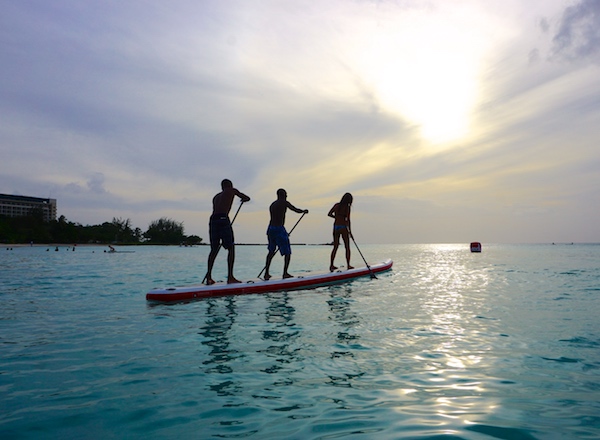 Dragon SUP Championships Day 1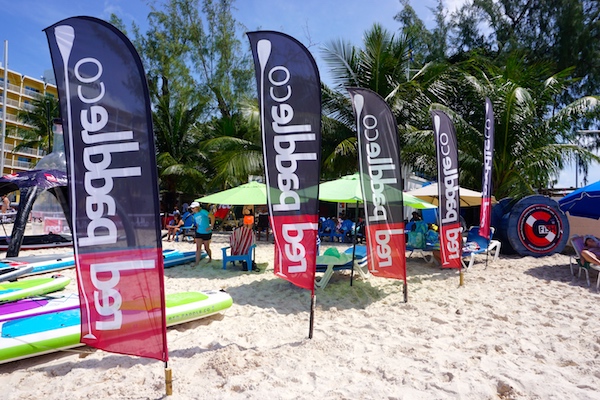 On day 1 of the even we got registered and were able to get familiar with the course.
We discovered right off the bat that one of the corners was going to be a bit challenging.
The waves crashed right at one of the buoy's making it really hard to turn without getting knocked over.
My team and I weren't used to crashing waves and this was definitely going to take some practice and figuring out on our part.
We took a few tumbles, some in practice, some during the race. It was all part of the fun and we loved every minute of it!
It was thrilling to meet and talk to other stand up paddle boarders from all over the world, including from Russia, Latvia, Panama, the USA, Canada and more.
The best part was that everyone was so psyched not only to race but to have fun. The vibe was exceptional and infectious.
We ended the day with a sunset paddle, which was an epic way to top off such a beautiful day.
We left that night buzzing from positive vibes and feeling so blessed to be part of such an awesome event.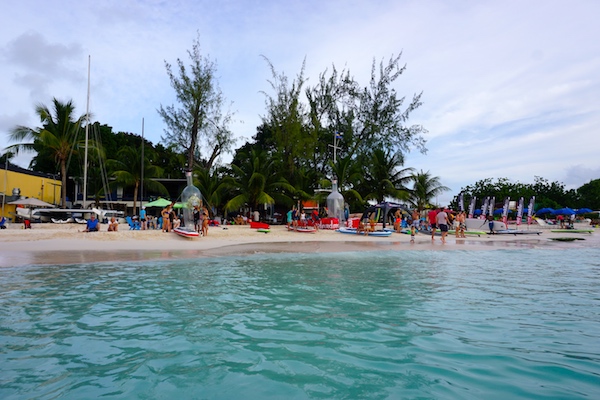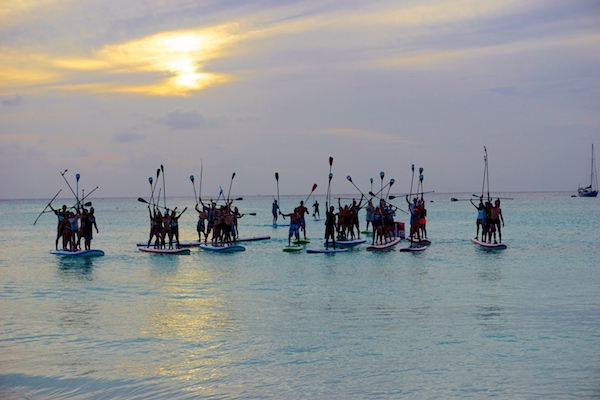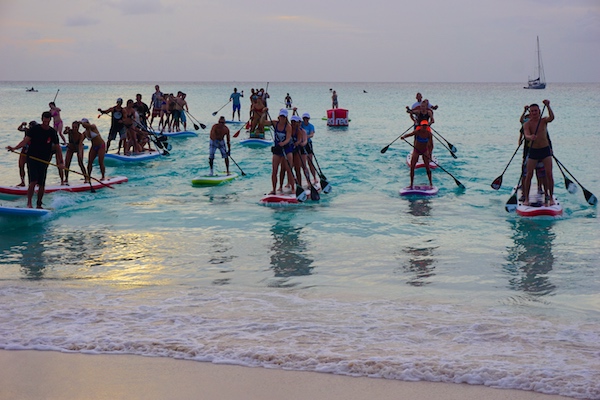 Day 2 Competition Day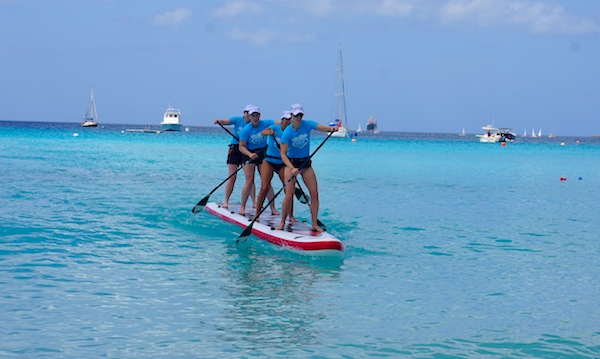 Day 2 was the start of the races and we were ready to roll.
We did two races that day and made it through to the semi-finals.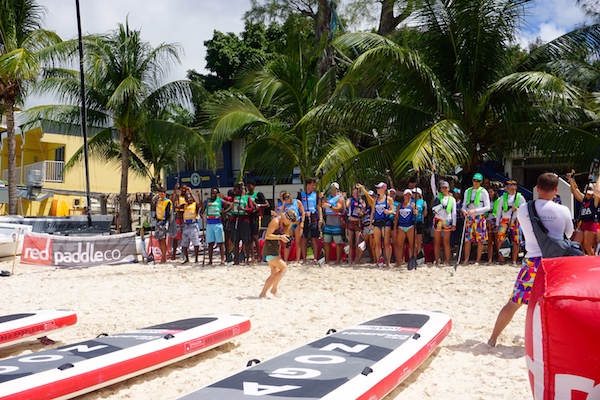 Competitors were of all ages and there was even one family competing together with two adults and three kids. How cool is that?!.. And they were a force to be reckoned with!
Besides the ongoing races, Red Paddle Co also had their 2018 lineup of boards available to use.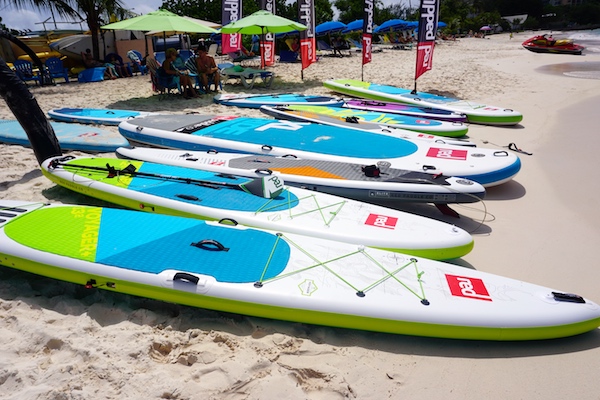 After our races were done we had fun playing around in the warm turquoise water with the new 2018 paddleboards.
My favorite?… The new Tandem Voyageur ISUP. I knew Red Paddle Co was coming out with a tandem board but after using it I was even more impressed than I thought I would be.
It was a lot of fun and ideal to be used by two adults or even by a family with kids and dogs.  It also makes a great expedition board as there is lots of room to load it up with gear.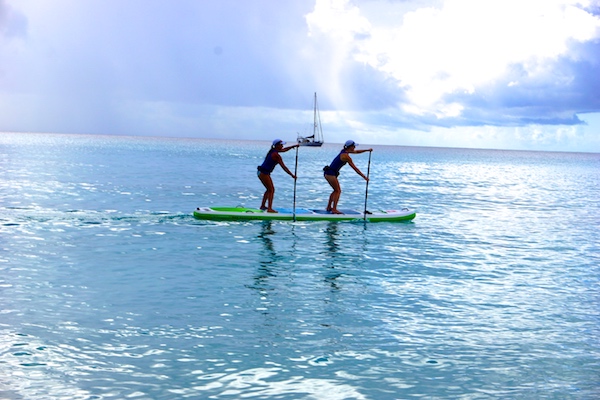 Day 3 Final Races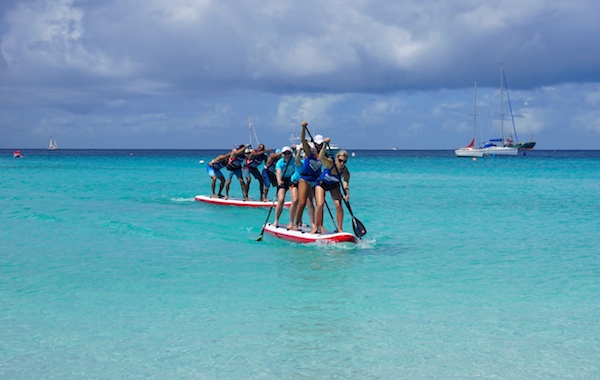 Day 3 was bittersweet because we didn't want the long weekend to end.
However it was extremely fun to watch the top 3 teams race to the finish line.
First place was taken by the ever-impressive Paddle Barbados team consisting of four guys from Barbados, who quite honestly made the course look effortless.
Second place was won by the equally impressive and strong Red Sup Ladies from New York, USA.
Third place was won by a fantastic and determined mixed team from Russia consisting of two females and two males.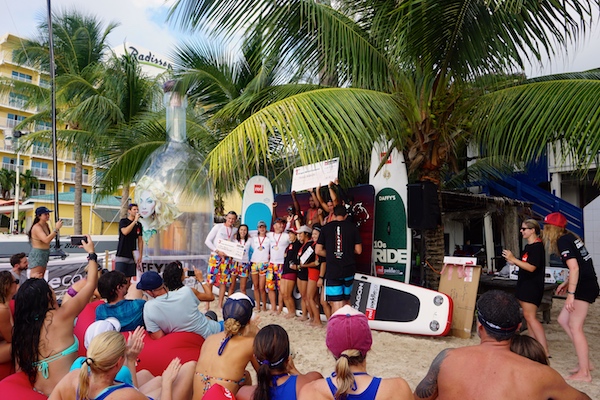 All teams were awesome to watch and fun to compete against. I imagine next year will bring out even more skilled competitors wanting to compete for the top prize and title of Dragon World Champion.
A Well Organized Event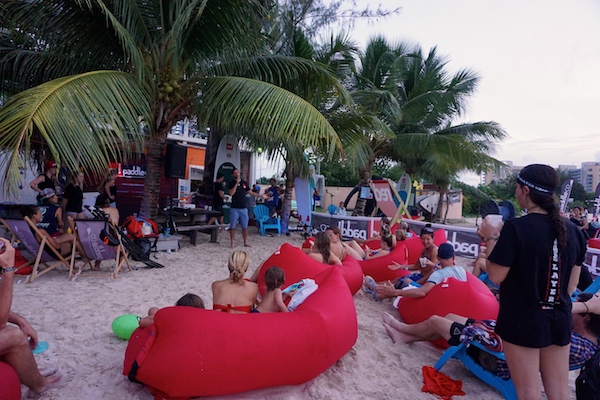 You don't need to own a Dragon SUP to compete in this event. They had several Dragons SUP's at the competition and because we raced in heats there was enough for everyone.
All you need is a little stand–up paddling experience and the drive to compete and work as a team. Or at least the desire to have a fantastic time!
There were several people there who came as solo paddlers and were placed on a team once they got there.
The event itself was extremely well organized. The crew from Red Paddle Co was awesome and made everyone feel included.  They made sure the weekend was a total blast.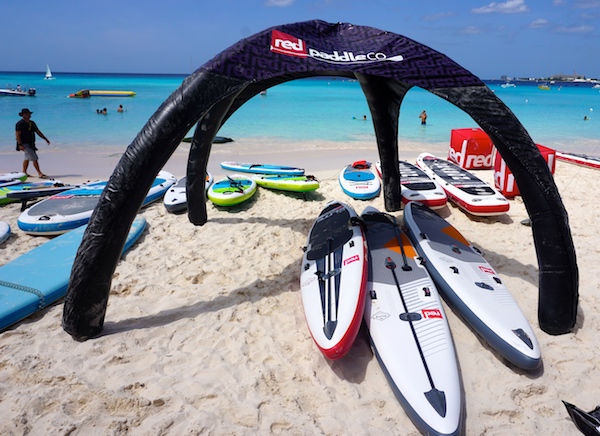 I don't know yet where the next Dragon World Championships are going to be held but I would highly recommend checking it out!
Paddling a Dragon SUP takes stand-up paddling to a whole other level. If you have the chance to try one in your area go for it. You won't regret it!
See our complete review of the Red Paddle Co Dragon SUP here.