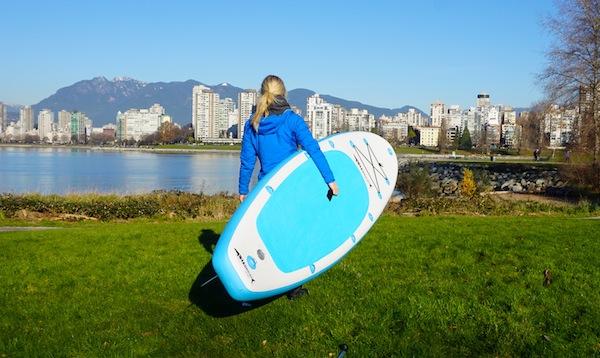 Don't think you have to break the bank to get an inflatable stand-up paddleboard.
Although as a general rule, the more you pay the better quality and performance of the board, there some decent boards available for under $800 and even for under $600.
Below are a list of boards that I have mostly tried out myself and that I believe offer good value for the money.
ISUP Under $600
There are a several boards to consider that cost under $600.  With a little care these paddle boards will last a long time.
Ten Toes Board Emporium Weekender – This ISUP may have a long name but it is worth taking a look at.
The Weekender gives you a lot for your money. It is a lightweight, versatile and a very compact and convenient board to own.
It comes with a rolling backpack, a paddle, a SUP leash and a pump… Everything you need to get on the water.
What it lacks in speed it makes up for in maneuverability and easy of use. If you love to travel or want a board that is very easy to handle, the Weekender fits the bill.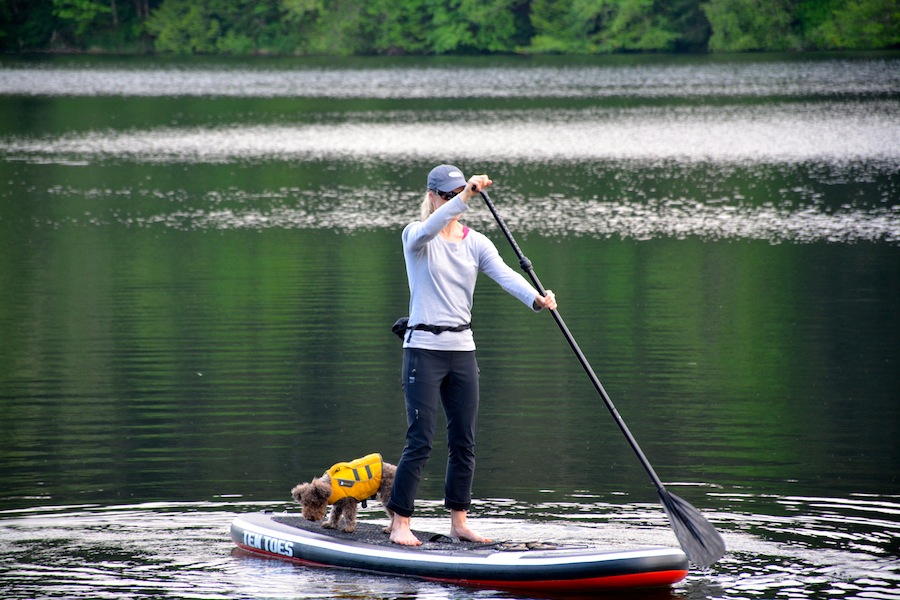 Wakooda LA132 – The LA132 is basic in design but has some nice features.
For one it is very lightweight. At only 21 lbs. this board is easy to take anywhere. It is stable and versatile enough to paddle on lakes, rivers or ocean.
It doesn't necessarily excel in performance but it is still fun to ride.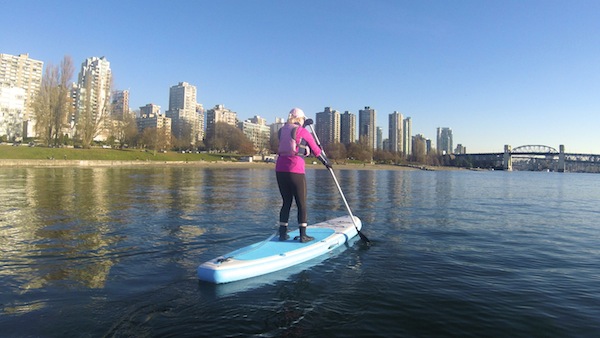 Tantrum Tow Ropes 12'6" – It is not often you find a touring ISUP for under $600.
The Tantrum Tow Ropes is one to consider. This board does not have the same quality as some of the more expensive touring SUP's, however it paddles impressively well.
The shape and design are really nice and I have always enjoyed paddling this board. I think for the price you really can't go wrong.
With a little care it will last a good long time and give you many enjoyable days on the water.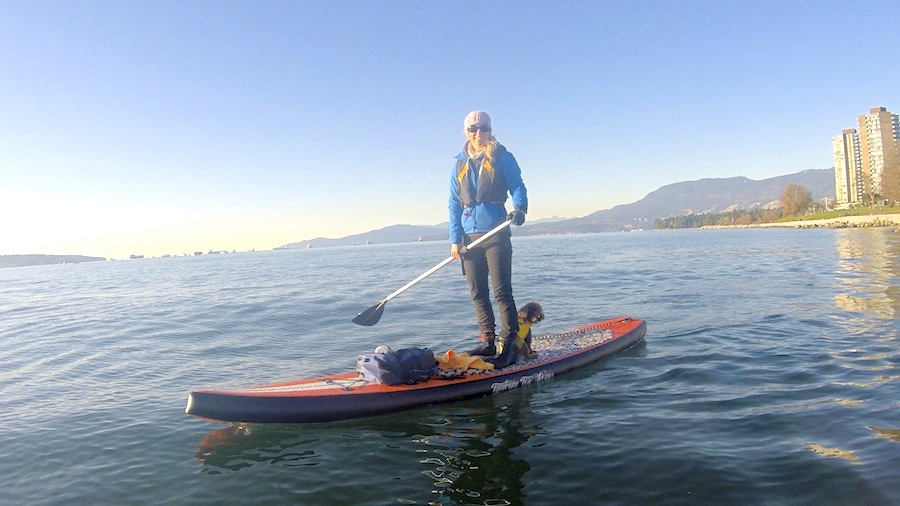 Saturn 11' Ultralight – The Saturn Ultralight was made for extreme convenience.
It is very lightweight at only 17 lbs. and consequently very easy to take anywhere.
The performance and design are basic and it does lack in certain features. However it doesn't take much strength to get this board moving and it is quite stable.
It wouldn't be my first choice but still worth a look as it may suit your needs.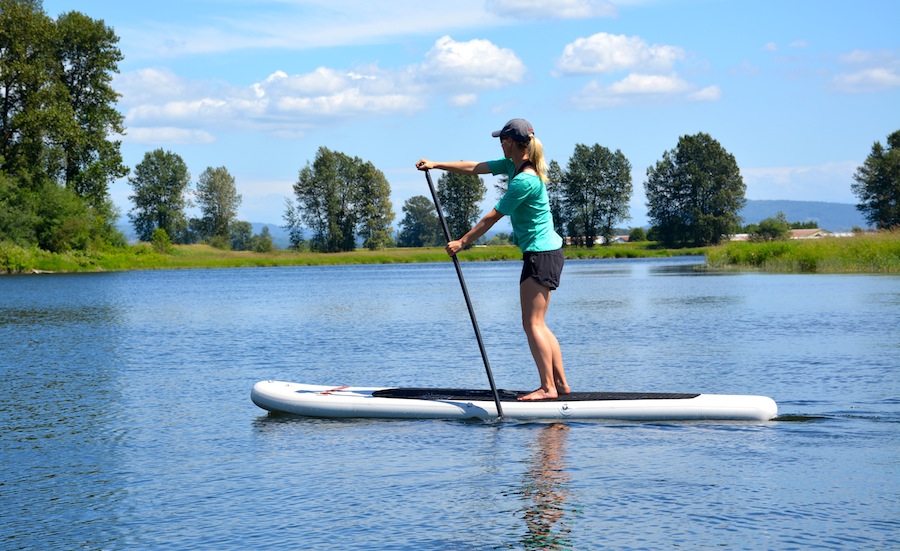 Jimmy Styks i32 – I haven't reviewed this board yet but will be soon.
My neighbor owns the i32 and really likes it. It is durable and stable. It doesn't seem to paddle that fast but it is fairly versatile.
For recreational fun it works just fine. This board is offered at Costco at certain times of the year or you can usually find it at Amazon.com for just as good of a price if not better.
ISUP's Under $700
Tower Adventurer – The Adventurer has been around for several years now and has always been quite popular.
It is a very basic board and I can't say it excels in performance. However it is super stable, super durable and super easy to paddle.
All of that plus a good price tag and a little smart marketing from Tower make this one a seller.
I used this board for quite awhile while I was reviewing it and I had no issues with it.
I didn't find it very exciting to paddle but it felt safe and secure and sometimes that's just what you need.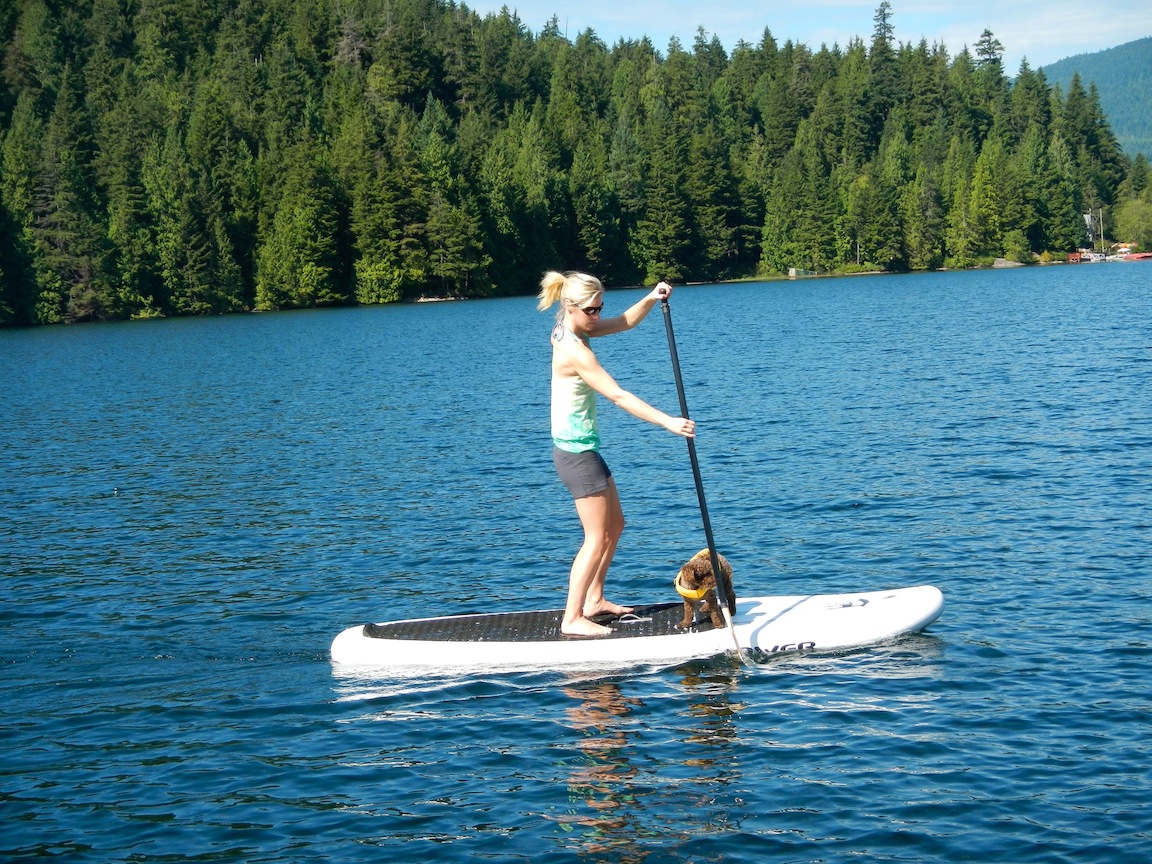 Saturn 11' – Overall this board doesn't perform too badly. It handles nicely and feels stable.
It is not that fast but easy to paddle on flat water and even in a little ocean chop.
It has all the main features covered and comes with a large carry bag.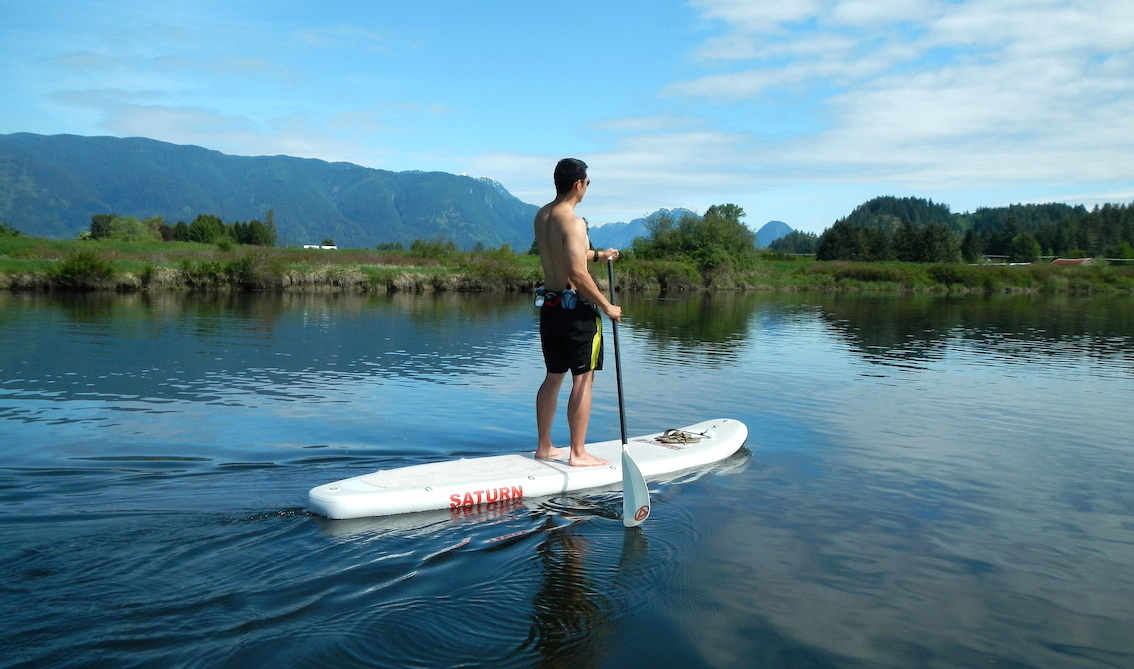 ISUP's Under $800
Isle 11' Explorer – I think this Isle Explorer is a good deal for the price and I have noticed this board is quite popular.
You can often get the Explorer on Amazon for even under $700 so it is worth taking a good look.
This board is big and solid and stable. We love paddling it on ocean chop as you feel extra secure on the Explorer.
It has lots of great features and is able to hold a lot of weight with no flex.
It isn't super fast and it may be a little bulky for some but it makes a great board for beginners or for those who need it to hold a lot of weight.
It is perfect for paddling with kids or dogs.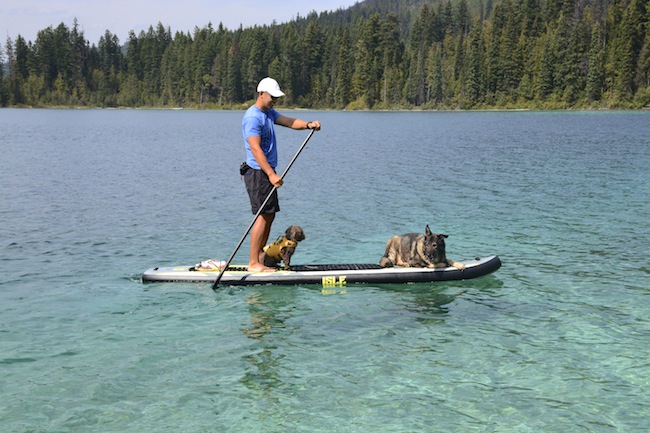 Tower Adventurer 2 – I haven't reviewed this board yet but I know it has been popular.
Tower tends to be a master at marketing and they do well getting the word out.
The Adventurer 2 is an upgraded version of the older Adventurer. It has a few extra features and a design that is better geared for performance.
I hear very few negatives about this board and for the price it seems to appeal.
You can find more info and reviews on the Adventurer 2 at Amazon.com.
Know of any great boards for under $800 that you have tried? Leave a comment below and let us know about it.