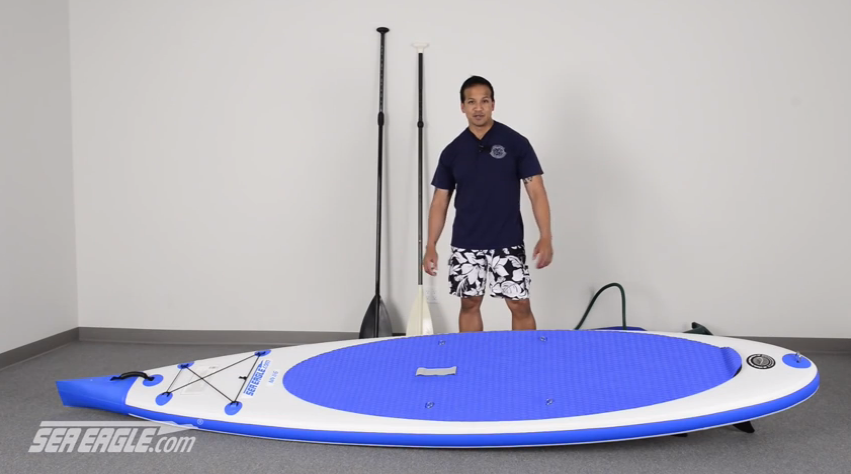 The Sea Eagle Needlenose is very popular and is the stand-up paddleboard I use most often.
This is a great instructional video that Dan from Sea Eagle put out that should help answer any questions you have regarding the set up of this board.
In particular what I found super helpful with this video was the instructions on how to roll the Needlenose back up once it's deflated so that it can be effectively and easily stored back in the backpack carry bag.
I have had many questions on fitting this board back into the backpack.  For most of us it has been a little tricky because of the hard pointed nose.
However in this video Dan shows us a simple solution that works really well (around the 3 minute mark).
Click here to read our full review of the Sea Eagle Needlenose inflatable SUP.