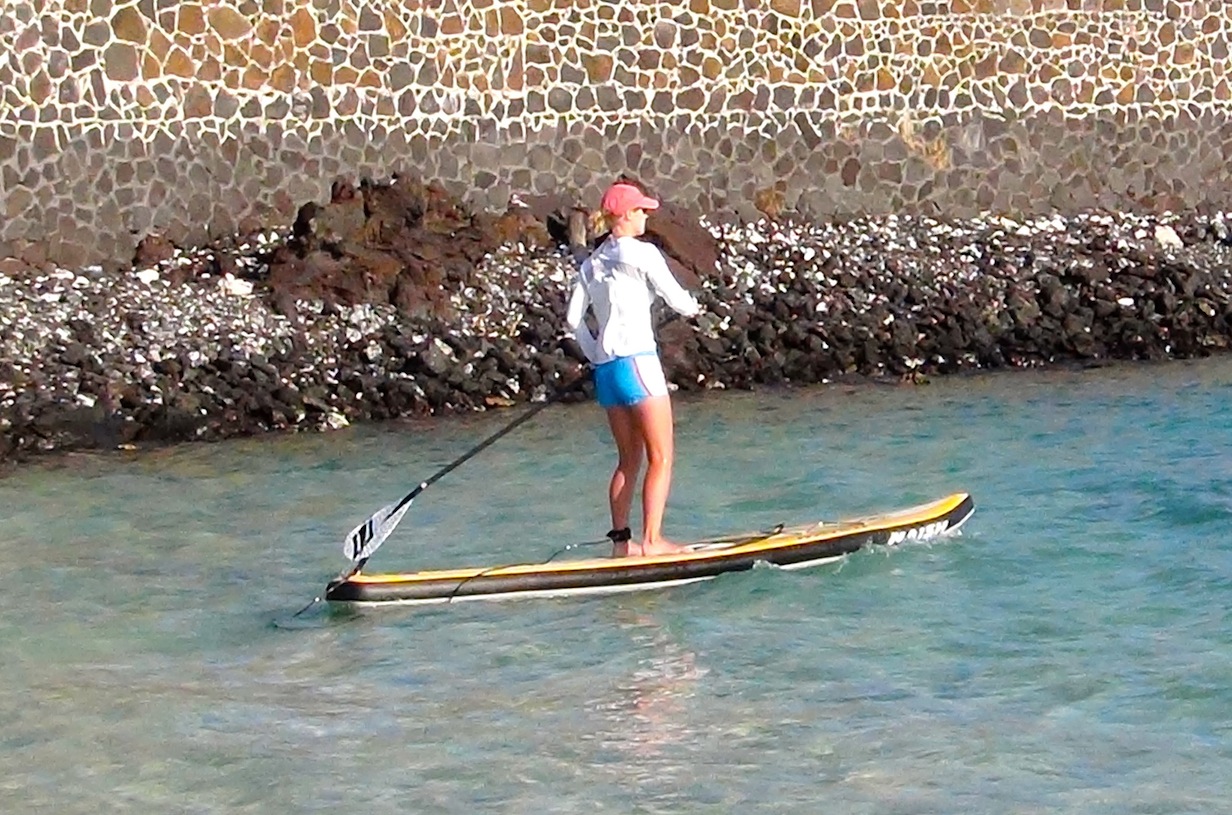 I was fortunate enough to be able to use the Naish Makani SUP paddle for a whole winter while in Hawaii.
This is a higher end paddle and quite different from others I had previously used.
Adjustable paddles are known to be a little heavier but this one was super lightweight and truly a pleasure to use.
It has some awesome features that make it stand out as a very good adjustable SUP paddle that is versatile enough to be used in different conditions.
Features
The paddle boasts some pretty nice features such as:
Adjustable
Carbon/glass pre-preg blade
70% carbon shaft
Vario pressure cleat
Vario alignment measurements
Tahitian T-handle with traction grip
Blade edge protector included
Adjustable
The fact that it is adjustable, means that you can adjust the length for different types of paddling or for different sized people.
It's a handy feature that I personally really like to have with my SUP paddles.
Although an adjustable paddle will be slightly heavier this one is so lightweight that it is no issue at all.
Carbon/glass pre-preg blade
The blade is strong, light and efficient.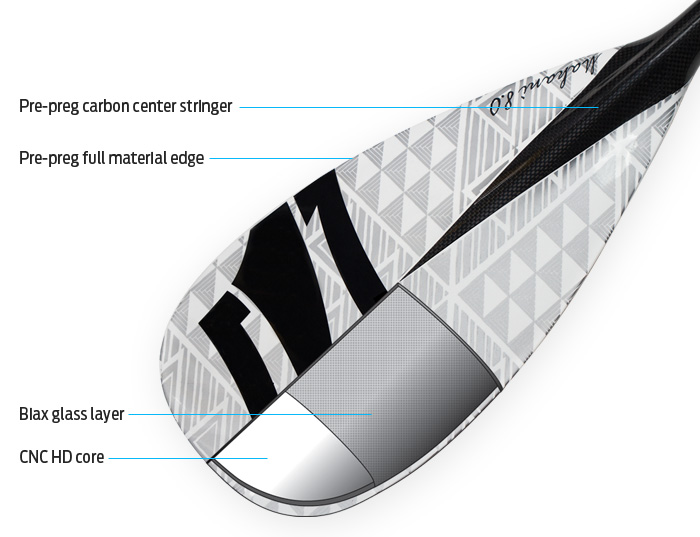 70% Carbon Shaft
The carbon shaft is not only very lightweight but is also optimized in diameter for paddlers of any size.
I found the size of the shaft to be ideal for both males and females of different heights and sizes.
Vario Pressure Cleat
The pressure cleat is one of the features I love the most about the Makani paddle. It works really, really well.
It has vertical and horizontal markings and is easily adjustable while paddling. Once the pressure cleat is locked down it does not budge at all.
This is one of the only paddles that I have been able to easily adjust while even paddling in waves.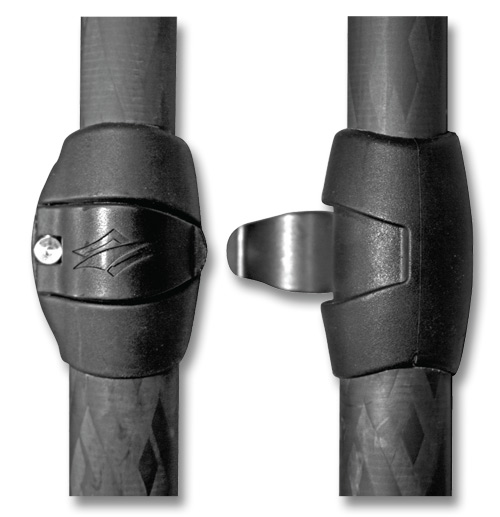 Tahitian Style T-Handle
The T-handle is comfortable, provides good traction and is easy to grip.
It has a hollow construction so is extremely lightweight.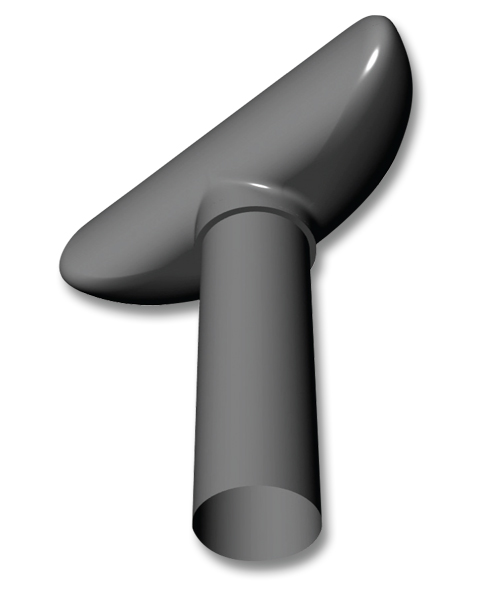 Shaft Construction
The shaft is made of Carbon and Kevlar and is extremely durable and lightweight.
The 3K carbon pre-preg shaft provides maximum stiffness and reflex.  The filament-wound carbon shaft has a softer reflex for a more forgiving stroke.
Sizing
This paddle has three different sizes to choose from… a paddle with an 8" blade, an 8.5"or a 9" blade.
I used the 8" blade which is for medium to light riders in all-around conditions. It was more than perfect for touring and cruising along the ocean shoreline as well as in some small surf.
The paddle with the 8" blade weighs only 1.21 pounds… Seriously light.
The 8.5" blade is ideal for medium to heavy riders and is supposed to provide the perfect stroke rates and power strokes.
It also features channel shaping for a straighter stroke and a reduced tip area for cleaner water release.
The 9" blade is truly for larger, stronger riders who want to get the most power from every stroke.
Final Thoughts
Overall I liked this paddle a lot. I thoroughly enjoyed stand-up paddling with it and was sad to give it back to Naish… although thankful for the opportunity to use it and do a review.
It will provide an efficient stroke and help reduce fatigue in your arms and shoulders.
If you are looking in this price range and you want a durable, lightweight, adjustable paddle, the Makani is definitely one to consider.
Expected Price and Where to Buy
The price for this paddle is pretty much exactly what you would expect for a lightweight high-performance adjustable paddle. It can typically be found for around $300.
Click Here For Current Prices On the Naish Makani SUP Paddle at Amazon.com

Click Here For The Best Price On The Naish Makani SUP Paddle at Backcountry.com.
Did You Know?
By clicking on any of the above seller links you can help keep ISUPworld.com growing. When you make a purchase after clicking on our links, the retailer will contribute a portion of the sale to help support this site. It won't cost you anything extra and it's a simple way to help us fund our gear reviews. Thanks!