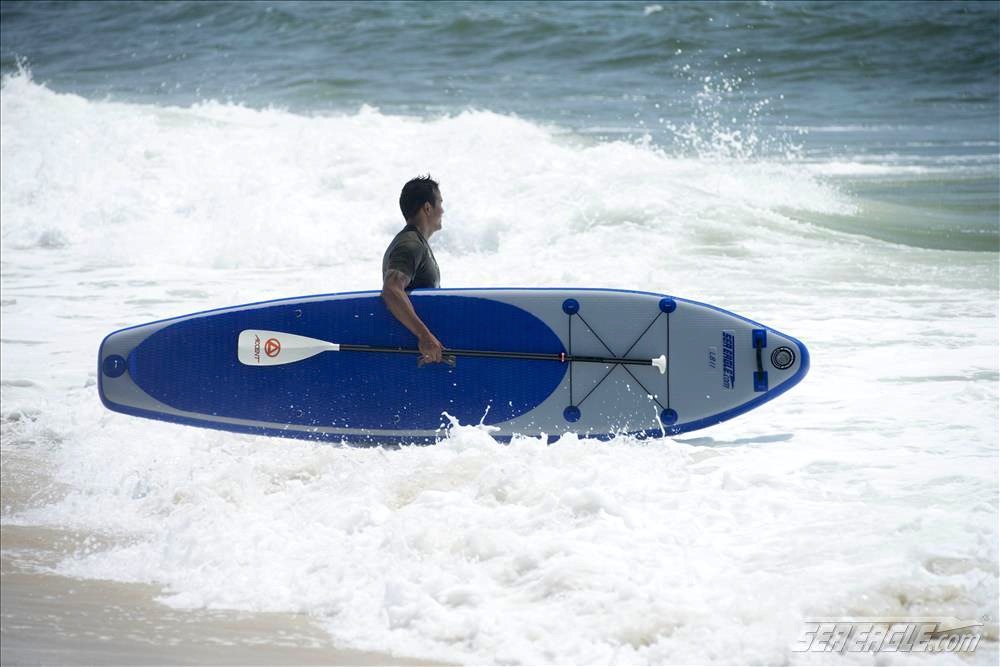 Sea Eagle is updating their lineup of inflatable stand-up paddleboards for the 2015 season.
Available as of November 25, 2014 is a completely redesigned, new version of their popular Sea Eagle Longboard SUP.
Updates to the existing Longboard include:
Two size options to choose from – an 11 foot board great for those under 200 lbs. as well as a 12'6" board, which is ideal for those weighing 250 lbs. or less.
A thicker 6" board – compared to 4" on the old model. The thicker width provides more stability, more rigidity and more versatility.
Unique design that includes a 6" thick drop stitch material, 4" nose/entry rocker followed by slight continuous board rocker as well as a 2" tail rocker.
Longer full length EVA foam Diamond deck pad for comfort.
Slight custom performance kick tail, which helps with foot placement for pivots, turns and surfing.
Convenience Of A Hybrid
The design of the new Longboard makes it very versatile.
This is the board you want if you desire to do a little bit of all types of paddling… including on flat water, ocean surf, touring, yoga and even mild rivers.
The fact that this new board is so versatile makes it ideal for traveling. It rolls up into a small package and gets stored in the included backpack carry bag.
You can take it anywhere you want to go with ease and use it on any type of water.
With the release coming at the end of the month you can already pre-order on the SeaEagle.com website. I personally can't wait to try it and will be posting a new review soon after.
The original Longboard was one of the first inflatable stand-up paddleboards I tried and I have always liked it, however I think it was due for an upgrade.
These new versions of the Longboard sound really fantastic in my opinion and I think they will suit a wide variety of people.
Important Features
Front grab handle
Bungee cord storage attachment at front of board
Full length Diamond deck pad
D-rings for optional seat attachment
Large removable rear slide-in skeg with two built in smaller leading skegs
Six inch thick with nose rocker, tail rocker, continuous rocker throughout and custom performance kick tail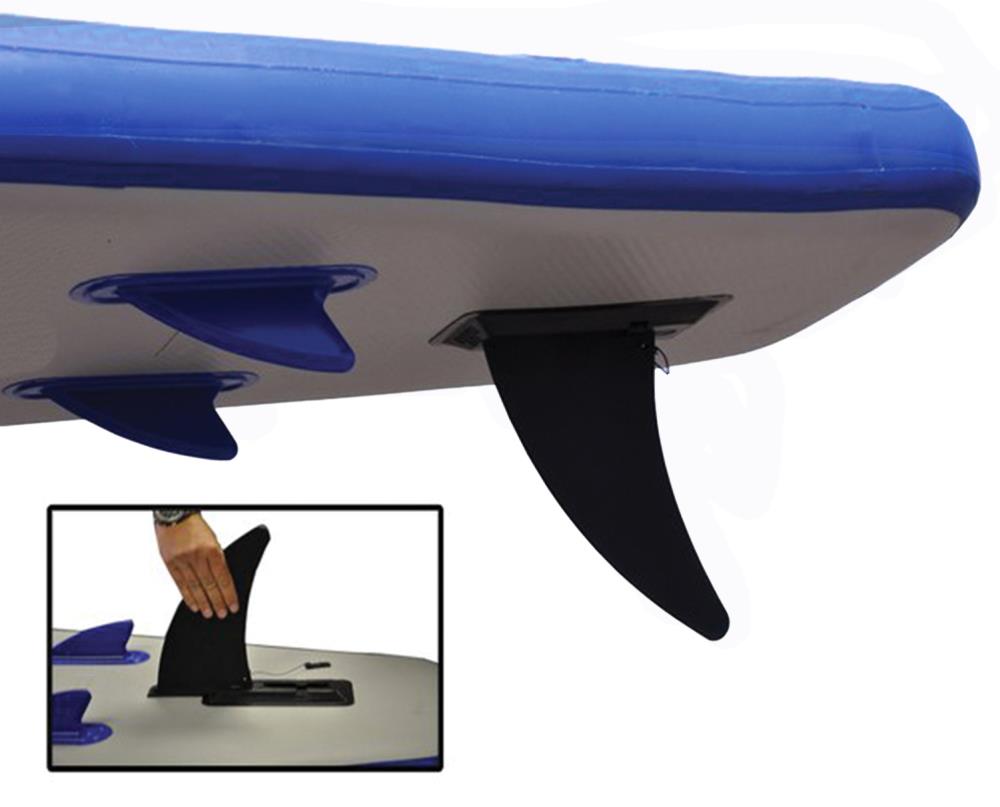 Package Options
Whether you choose the 11 foot board or the 12'6″ board, you will have three package options to choose from.
Start Up Package – Includes Longboard, 3-part adjustable composite fiberglass SUP paddle, SUP pump with inline pressure gauge, repair kit, and carry backpack.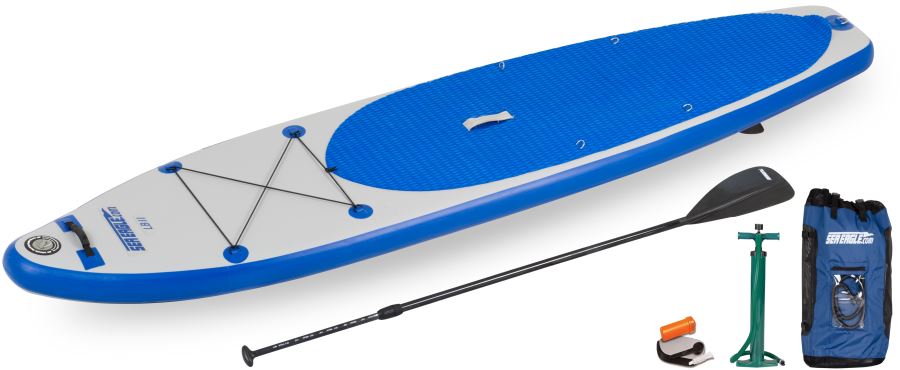 Deluxe Package – Includes Longboard, 3-part adjustable composite fiberglass SUP paddle, four-part double bladed feathering kayak paddle, deluxe inflatable seat, SUP pump with inline pressure gauge, repair kit, and carry backpack.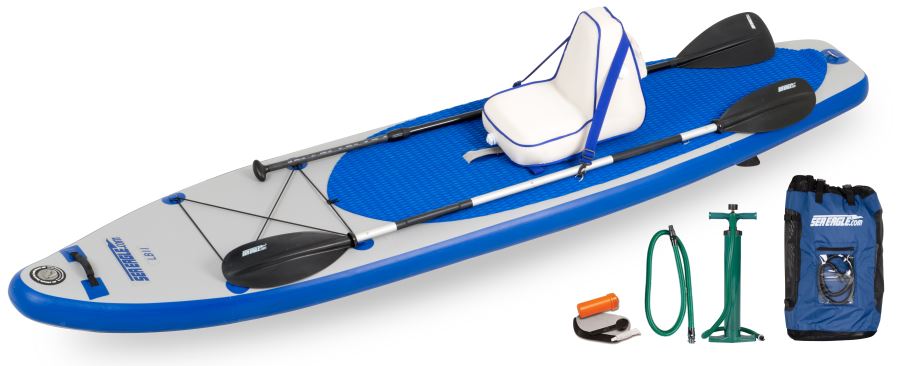 Electric Pump Package – Includes Longboard, upgraded ultra light, carbon fiber, three part, fully adjustable, dihedral blade SUP paddle (a dihedral shaped blade provides more stability and is easier to use), as well as an electric pump, SUP pump with inline pressure gauge, repair kit, and carry backpack.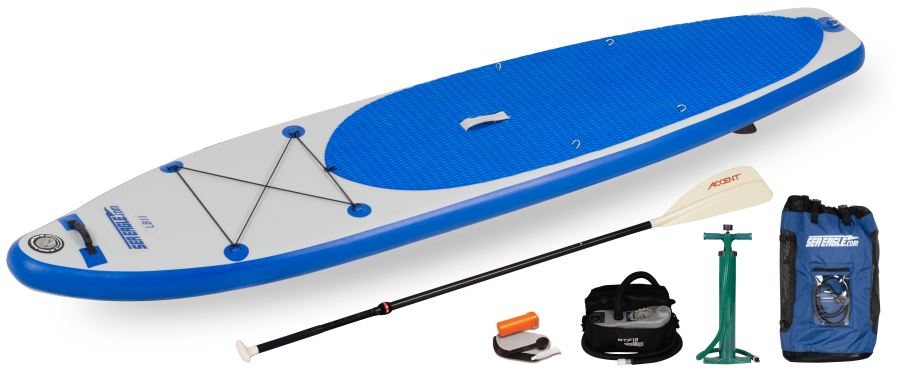 The Longboard 11 and Longboard 126 both come with Sea Eagle's great 180 day risk free trial meaning you can return it at any point within 180 days of purchase if you are not satisfied as long as it's in good condition… and also comes with their standard 3-year warranty.
It is worth noting that with these new additions you can still get the original classic Longboard… and at a discounted price. I imagine that the classic Longboard will eventually be gone once their inventory has sold out.
Click here for our review on the original Sea Eagle Longboard 11.
More Pics
Without having reviewed this new board yet, all pics shown on this page are taken from the SeaEagle.com website.  I will add my own once I have them.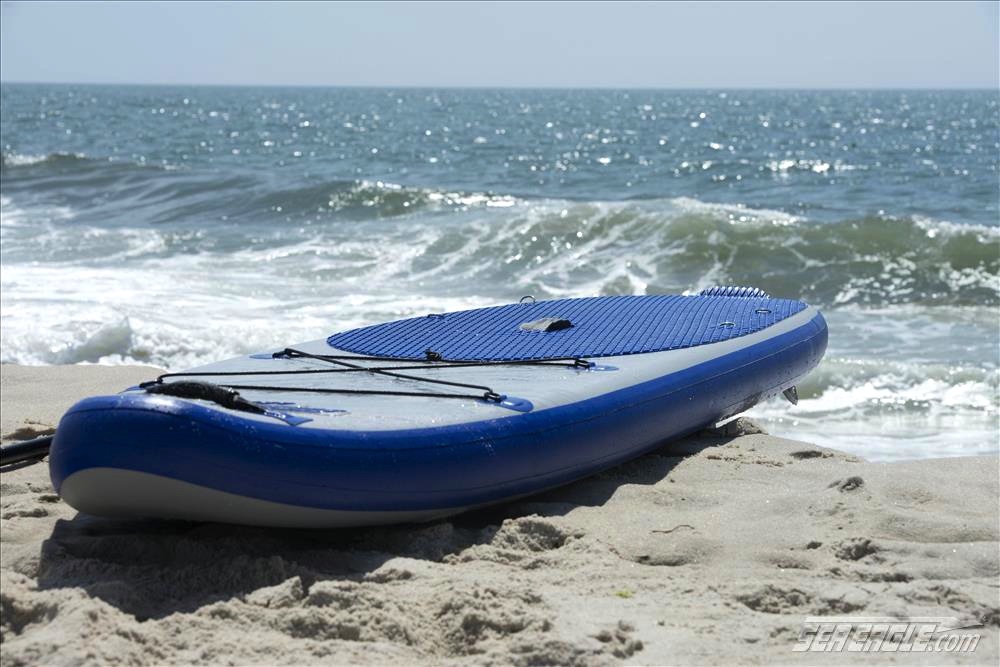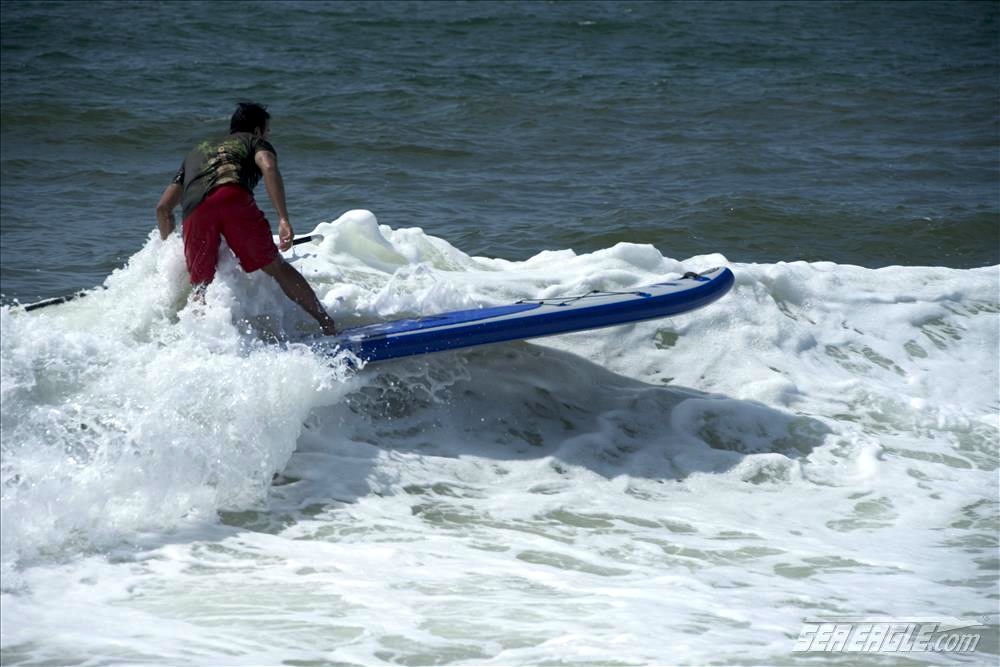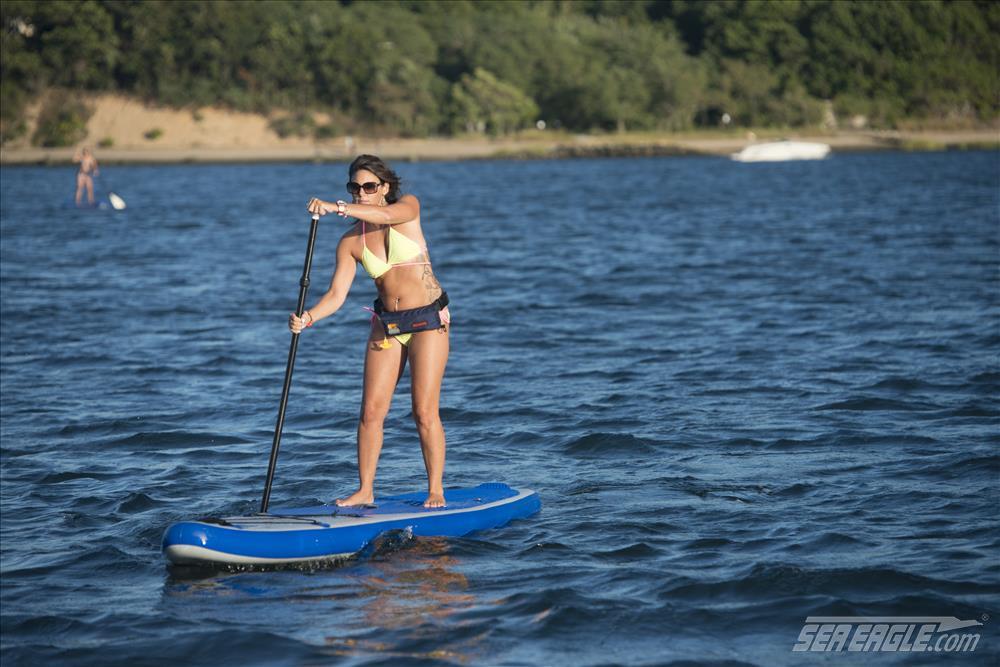 Click Here For More Info, Pictures and Pricing For The Sea Eagle Longboard On The Official Sea Eagle Website.
**Update for 2015 – I have now reviewed the new Sea Eagle Longboard. It is an awesome board, versatile, stable and super fun. Click here to read our full Longboard review.