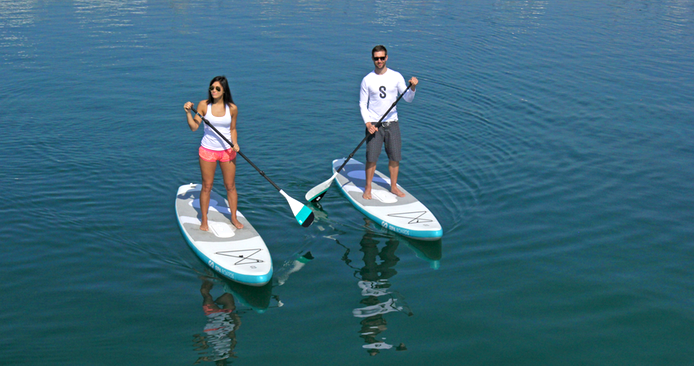 After learning about the world's first smart, self-inflating, electric SUP I knew I had to share it with all of you.
For those of us who already love the advantages and conveniences that an inflatable SUP has to offer, it is easy to appreciate a self-inflating board. However the SipaBoard takes convenience to a whole other level.
After doing a little research on this ISUP I was blown away by all the innovative features that it has to offer. There is nothing else out there like it!
Not only does it self-inflate but it also has a jet propulsion engine, a Bluetooth 4.0 chip that will connect to your smart phone or watch to track where you go and control the motor as well as a special paddle that has a wifi integrated remote control. Wow!!
It is not on the market yet and I don't know where exactly it will be sold but it is definitely worth checking out.
The First Self-Inflating Paddle Board
I have never heard of any other self-inflating SUP boards and I wondered how rigid it is when fully inflated.
Turns out it is rock solid and inflates up to 15-18 PSI in only 5-6 minutes.
It inflates with the 'SipaDrive', which doubles as an air compressor and a jet propulsion engine.
You can watch the video below to get an idea of how the inflation process works…
I personally always use an electric pump when inflating my ISUP as it is so much easier and takes no effort.
However to be able to just hook up the air compressor and let it inflate then store the compressor actually in the center of the board is amazing.
Plus the compressor/motor is rechargeable so you don't even need to be near your vehicle to inflate it as you do with most other electric pumps.  It takes about an hour to charge and the battery will last for over 1,000 charging cycles.
SipaBoard Jet Propulsion Engine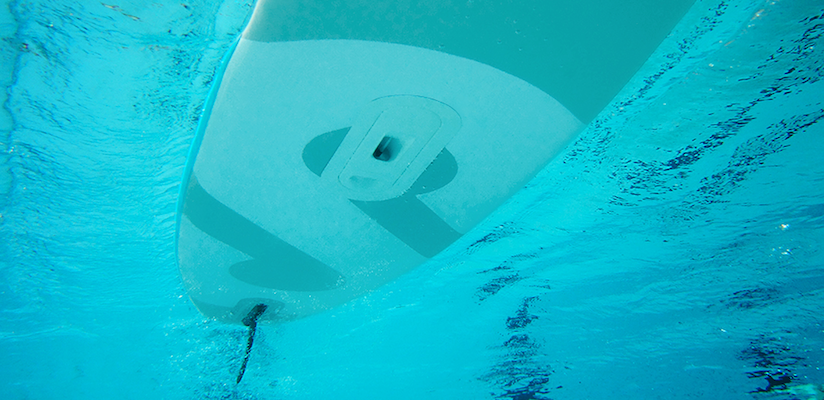 It is hard to imagine an inflatable SUP with a jet propulsion engine that a) does not make much noise and b) does not change the structure and performance of the board.
However the SipaDrive, as the engine is called, has neither of those issues. The engine is hidden inside a plastic housing and is built right into the board.
They claim there is virtually no drag when the motor is off. When the engine is on it will propel you forward so you don't have to paddle.
The motor is emission-free and the plastic housing around it protects it from getting caught on rocks, twigs, debris or fish.
The motor is barely audible so it will not ruin the peace and quite when paddling in protected waters.
It has 5 settings that can be controlled wirelessly by two little buttons on the Sipa paddle that comes with the board.
For an average-sized male paddler the SipaDrive can provide up to 3.5 knots of assistance for 1 hour or 2-3 hours at cruising speed of 2 knots… after it has been used to inflate the board.
For those like me who have ever been in the situation where the wind picks up and it gets really hard to paddle back to shore, the motor would be incredibly handy!
I can see how it would be nice to know you have the security of the motor to use if you get tired or if it gets too hard to paddle. You can always switch the motor on and easily cruise your way back to shore.
The engine automatically shuts off if your paddle falls in the water. So if you fall in the water you won't lose your board.
Smart Board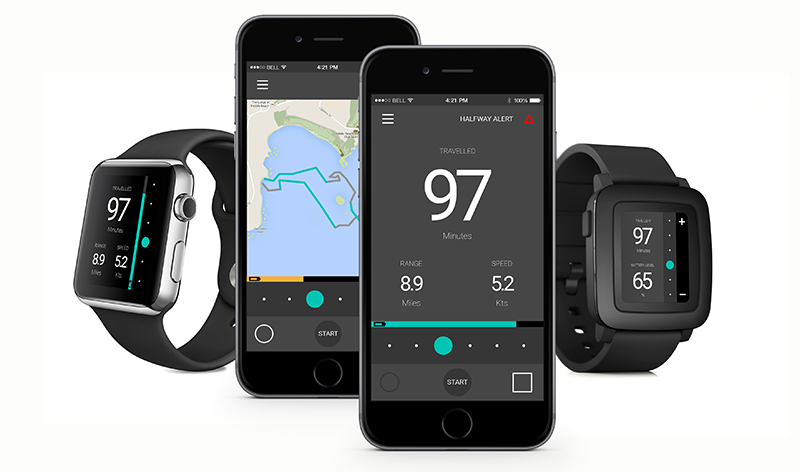 This is a smart board that comes equipped with a Bluetooth 4.0 chip that can connect to your iPhone or Android as well as to your smart watch.
From your phone or watch you can connect to the SipaBoard App. The App has two user modes:
The Packed Mode – This mode is to be used when your phone is stored or 'packed' into a drybag. It allows tracking of your route. An alarm goes off when you reach 50% battery to let you know it's time to head home.
The Active Mode – In the 'Active' mode you can use your phone or watch as an external display and remote control for your board.
SipaPaddle
The paddle that comes with this inflatable SUP comes apart into three pieces for easy storage and has a wifi-operated remote control in it.
There are two easy to use buttons on the paddle that allow you to turn the motor on or off and control the speed.
The paddle has a rechargeable battery for 10 days of active use as well as audio confirmation of control and error notification.
The battery in the paddle is only in use when the SipaDrive is engaged. When not in use it shuts down automatically.
SipaBoard Specs
The SipaBoard is the ideal length and size for touring.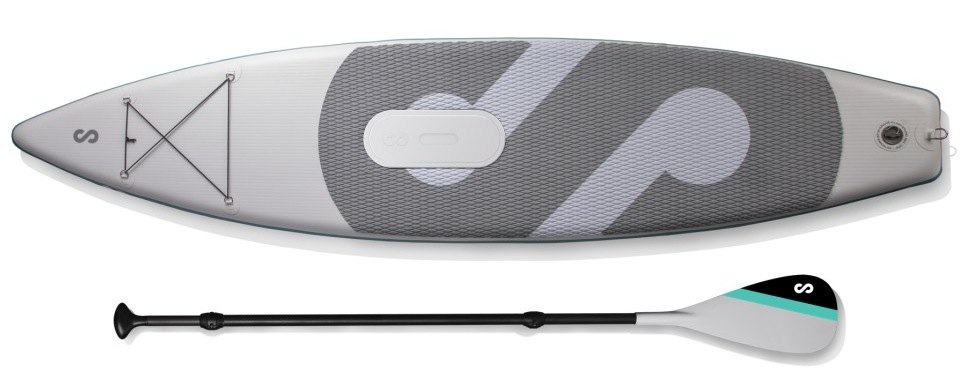 11 feet long
31 inches wide
5.5 inches thick
weighs 30 lbs. total – board 21.5 lbs., motor 8.5 lbs.
suited for paddlers up to 225 lbs.
5 speed settings up to 3.5 knots
max. power output 200 watts
self-regulating pressure gauge
thermostat to prevent over-heating
all electronics are tightly integrated and sealed with waterproof polymer
corrosion and condensation resistant materials
low and safe voltage levels
Video
Without being able to see or try this board right now, this video gives the best visual and a great explanation of what it is all about…
Click here for more info at SipaBoards.com.
The retail value for the whole Sipaboard package is $2190.  However it is not yet available in stores.
If you are interested for a short time you can pre-order a Sipaboard on Kickstarter for an excellent price.