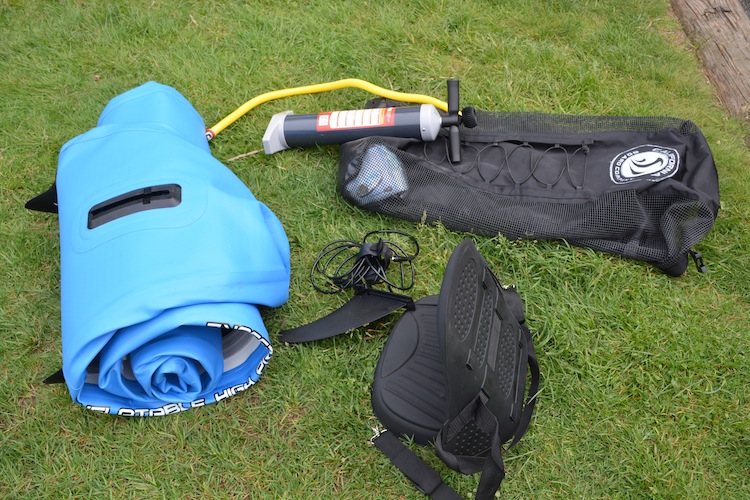 Before heading out on a stand-up paddleboard adventure make sure you pack and have your essential items with you and ready to go.
There is nothing worse than not being prepared and scrambling to look for key items after you arrive at your destination.
By failing to prepare, you prepare to fail. Take it from one who has learned this the hard way.
A couple of times I have showed up at the water without the all-important SUP fin or with the wrong pump. It is not a good feeling and forgetting important items will make your awesome SUP adventure quickly turn into an epic fail.
Here is a quick list we at ISUP World use and try to adhere to before each of our trips.
This checklist covers all the important items you might want for a memorable day out on the water.
Basic SUP Checklist
ISUP – It goes without saying your inflatable SUP is your number one item. I can't imagine anyone forgetting this very important item but what gets packed into the ISUP bag can be equally as important as well.
Fin – Yes I have gotten to the water without my SUP fin before. Thinking it was stored inside my ISUP bag (as it should be), I didn't bother to check before leaving.
Without the fin, your ISUP is not going to perform as it should. Forgetting this little item can be disastrous.
If your board has a US fin box make sure you also have the little nuts and bolts needed to secure the fin. I keep these in a plastic Ziploc bag inside my SUP bag.
Pump – With an inflatable stand-up paddleboard you need a pump.
Forgetting the pump or any of the attachments that come with the pump means you don't get to leave the shore… And yes sadly I have also done this. Only once however and it never happened again ?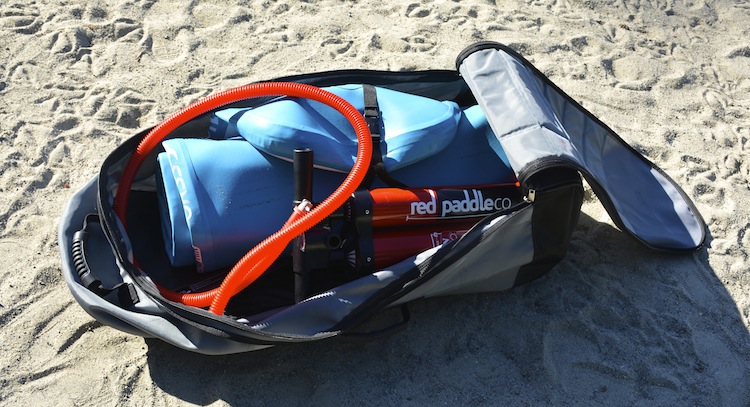 SUP Leash – A board leash is an important safety item especially if you will be ocean paddling.
The leash attaches to either your ankle or your calf and then to your board. If you should fall in the water it stops you from being separated from your board.
Keep the board leash in your gear bag or SUP bag as well.
PFD – Not all stand-up paddlers wear a PFD but it is highly recommended you have one along for the ride.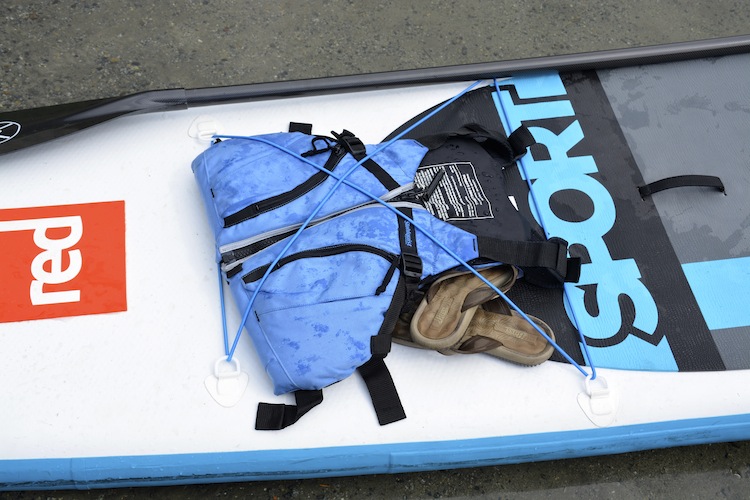 There are some good SUP specific PFD options to choose from besides the bulky lifejacket types.
I have a PFD waist pack that I like to use. It doesn't rub or get in the way of my paddling strokes.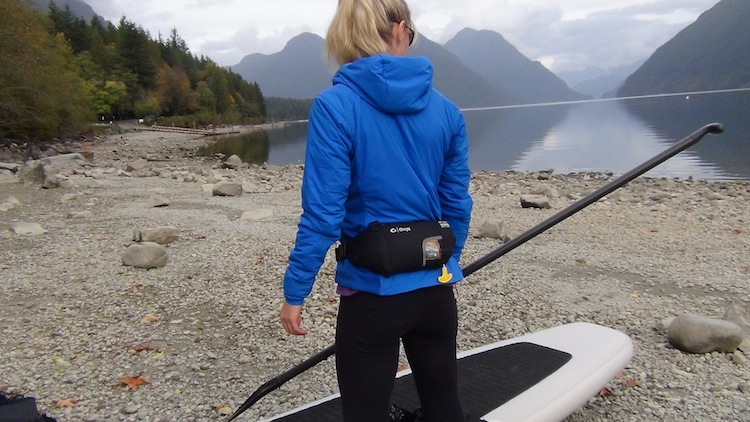 Paddle – Luckily I have never forgotten my paddle but it is obviously another essential item to bring.
Other Essential SUP Items
Now that you have your gear covered there are some other essential items that will make your SUP adventure more comfortable and enjoyable.
Water – Dehydration can lead to a whole slew of problems and it is easy to get dehydrated quickly without realizing it when out on the water.
We need water to perform optimally so don't forgot your water bottle.
Depending on how long we will be out paddling, we have a few water bottle options we like to use such as:
camelback – we have the standard camelback that you can wear on your back as well as a waist pack camelback that is ideal for stand-up paddling.
fanny pack bottle holder
bpa free bottle – securing a water bottle under the bungee cords on your SUP is good for short trips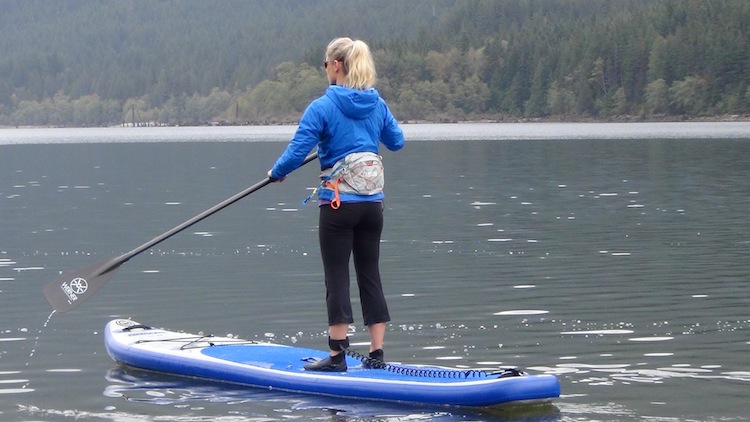 Snacks – Depending on how long you plan to paddle for, snacks can make a big difference in your energy level and enjoyment.
I love stopping midway for some good snacks. They aren't always critical but they are always nice to have along for the ride.
Sunscreen – The sun reflecting off the water can be hazardous for your skin.
Sunburns can happen quickly and easily. Lather up the sunscreen and keep extra with you as well. For longer trips I find I often need to reapply.
Towels – You will need towels for two reasons:
to dry off your inflatable SUP after use
to dry yourself off should you get wet
I will usually throw at least two towels in my car when I go paddling. I always use one to dry my ISUP off afterword.
A second one is good in case you fall in the water or even just get your feet and bum wet from sitting on your board.
Camera – You can get some phenomenal shots while SUP'ing so it is really nice to have a camera with you.
You can always take pictures with your phone if you have a waterproof housing for it as well.
I used to bring my good camera out with me all the time until it ended up in the water one day while riding some ocean waves. It was not a waterproof camera and I always knew there was a risk. Sure enough one day it went in and that was the end of that camera.
Now I almost exclusively use my GoPro while paddling. The picture quality isn't quite as good as a really good camera but it does the trick and I don't worry about it because it is protected in a waterproof housing case.  This is the GoPro that I use.
Proper Clothing – The right paddling clothes will depend on where you are paddling and what time of year it is.
In hot summer months you may choose to only wear a bathing suit. In colder weather you will have to plan for a few extra layers to keep warm and protected.
If you think you will end up in the water packing a change of dry clothes is also a great idea.
Proper Shoes – I only wear water shoes in the colder months. Then it becomes critical to protect your feet from the cold water and weather.
There are several water shoe options that work for stand-up paddling to choose from.
If the temperature is really cold you may also choose to wear water socks inside your water shoes as well for extra protection and warmth.
Dog Gear – If you are bringing along your best furry friend then you will need to think of his needs as well.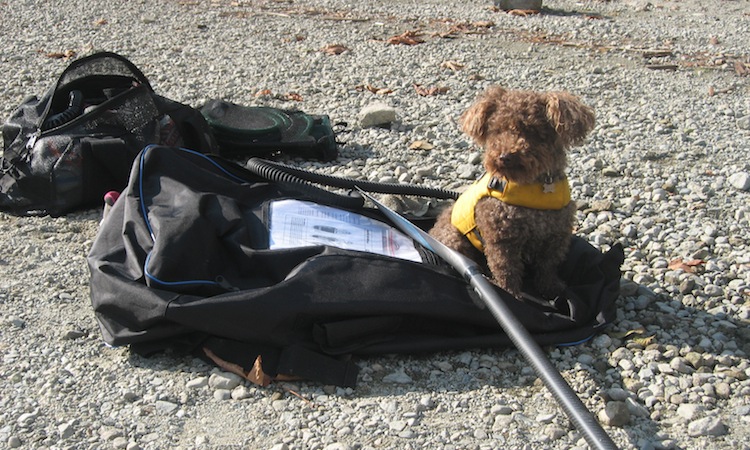 My dog has his own little paddling gear bag where I keep all his essentials. I keep the necessities all packed so I just have to grab the bag and go.
In his paddle bag are:
a leash
poop bags
a separate towel to dry him off
a water bowl
his lifejacket
and his doggles
Before leaving I normally throw in a water bottle with fresh water – this is important if you are ocean paddling and there is no fresh water around for him to drink.
I also usually add a few treats as he enjoys his snacks too!
Positive Attitude and a Smile – Let's face it stand-up paddling is an experience and it takes practice and balance to look smooth and skilled on the water.
It takes work to get good but it is loads of fun. Keep a positive attitude and a smile on your face and above all else have FUN!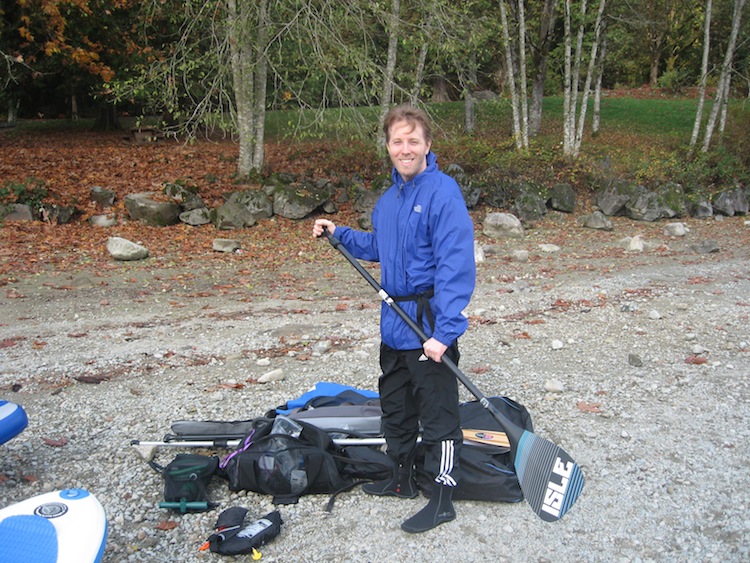 Get yourself a paddle bag and keep it stocked with your essential gear. That way you will be organized and prepared for any paddling adventure that comes your way.