For 2019 we've divided our top 5 inflatable paddle board list into two categories.  Click the boxes below for a more detailed explanation of our fave boards or scroll down to see our graphs.
BEST ALL-AROUND INFLATABLE PADDLE BOARDS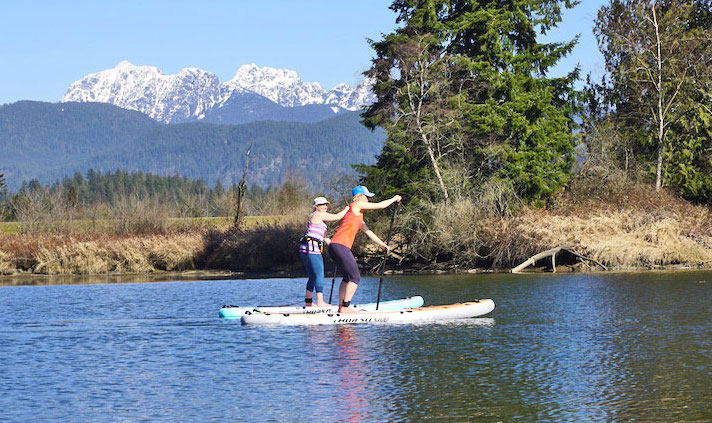 There are so many different boards out there however these are ones that we use a lot and love.
They are listed in alphabetical order, each offer a different ride and have different benefits. These boards are extremely durable and not only come with a good warranty but we have noticed to have excellent customer service as well.
BEST TOURING INFLATABLE PADDLE BOARDS
I particularly love these touring boards and have done some great adventures on each of them. If you are looking to go further with less effort check out the touring boards below.
They offer faster glide and a smoother ride. They are better suited for calmer water and paddling from point A to point B and back with excellent glide.

LIGHTEST INFLATABLE SUP'S
Looking for the best super light weight SUP's? We've tried multiple different paddle boards and narrowed it down to 5 favourite awesome inflatable SUP's that are light weight and ultra portable.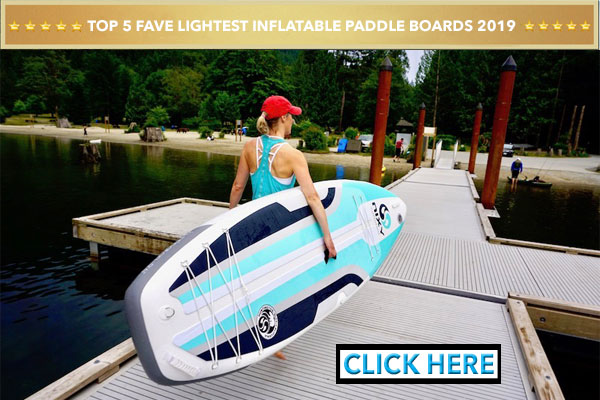 Choosing The Right Board
You've made the first step and decided you need a paddle board or possibly want to upgrade to a new one. Excellent choice!
I often joke that paddle boarding keeps me sane. I call it my outdoor therapy. When I get on the water my mind clears, my body relaxes and all those wonderful happy endorphins flood my system.
It can truly be a rewarding and awesome experience for any person of any age!
It is well known that stand up paddling helps improve your balance physically but in my experience I find it equally as effective and important in improving my emotional and mental balance as well.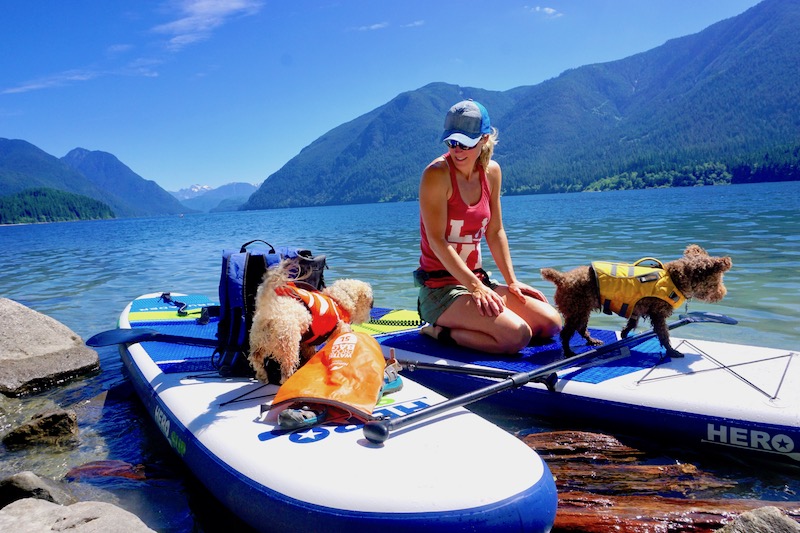 Doing Your Research
The next step involves doing your research to find the board that suits your needs best.
You may have noticed that there are a TON of options out there now and a lot more SUP companies than there were even just a few years ago.  New boards are continually flooding the market. The competition is stiff and there are a lot of great options to choose from.
Price ranges can vary as can quality, performance and features.
With over a decade in experience testing inflatable stand up paddle boards, paddling on countless different bodies of water around the world and even doing the odd race here and there… At this point we truly know our stuff.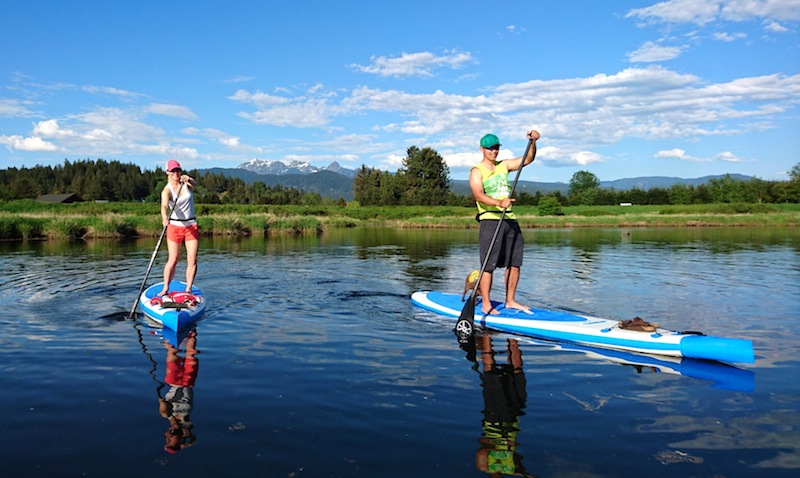 By sharing our reviews and expertise, we hope to help you make an informed choice.
If you are still trying to decide if an inflatable SUP is right for you then you might want to start here: Benefits of An Inflatable SUP.
Otherwise continue on to find your perfect ride!
Get Social With Us #ISUPWORLD
If you haven't already noticed you will likely find while out on your SUP adventures that paddle boarders in general are awesome people. 😁
We're a happy lot, doing the things we love, appreciating nature and the beauty that surrounds us, keeping fit and having a fantastic time while we're at it.
We love connecting with other paddle boarders and seeing your photos on Instagram and Facebook. You guys continually inspire us!
Tag us @isupworld so we can connect and share photos!