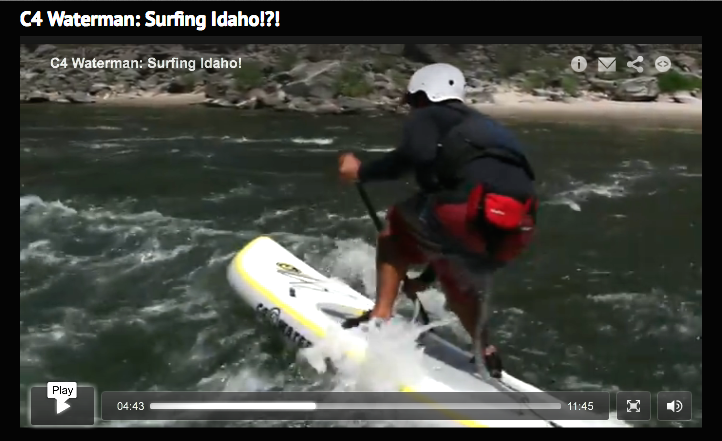 This awesome video is just over 11 minutes long and features some incredible people taking on the rapids of the main section of the Salmon River in Idaho.
I love videos that showcase how incredibly strong and resilient inflatable stand-up paddleboards can be.
C4 waterman is a great company that manufacturers some really solid inflatable SUP's.
I can't say I'd have the courage to take on these rapids myself but if you have the skill and the ability and the desire, it's amazing to see what you can do on these boards.
This is an epic ride on a beautiful section of the Salmon River in Idaho.
If this is something you want to get into, make sure you've got the proper gear. For example, a good board, a helmet, a SUP leash and a few lessons under your belt.
Check it out. These people inspire me!
Click here to continue reading our ISUP and gear reviews.