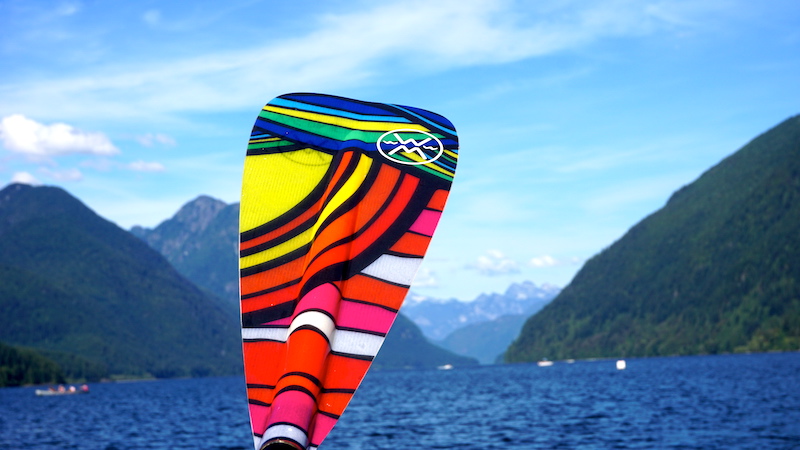 The Werner Zen is a premium SUP paddle with a super fun design. It catches the eye but most importantly it feels good to use and is quite versatile.
The Zen is most ideal for touring however it can also be used for surfing and for recreational SUP activities such as fishing and yoga.
This paddle has a carbon shaft with a fiberglass blade. It is not as light as a full carbon paddle but it is a huge step up from the cheaper and heavier options out there.
It has a true 'Werner style' blade shape that is long and slender and forgiving on the body to use.
The Zen is ideal for the recreational stand-up paddler who wants a super fun and unique paddle that will last them for many years to come.
Zen Paddle Specs
There are two different size options to choose from for this SUP paddle… The Zen 85 or the Zen 95.
Blade Specs for the Zen 85
Length: 17.75"
Width: 6.5"
Surface Area: 85 sq in
Weight: 20.25 oz
Blade Specs for the Zen 95
Length: 18.75"
Width: 7"
Surface Area: 95 sq in
Weight: 20.75 oz
Why The Werner Zen
For me it was the blade design that caught my eye initially. This is a new paddle for Werner and I just really loved the bright and colorful graphics on the blade.
It has fun written all over it but even with the unique design options I wouldn't bother with it unless it was a good paddle, which it is!
The Zen fits into the 'Premium' category.
If you have a basic paddle right now and want to upgrade but don't want to dish out the big bucks for a high-end full carbon paddle then the Zen is a great one to consider.
The Werner blade is fairly versatile and can be used for touring or surfing. However I would say it is best suited for recreational touring.
The paddle has a 10-degree to blade offset, which is supposed to help keep the blade more vertical through the power phase, which will help your forward stroke.
The ridge down the middle of the blade that you see on this Werner paddle helps create a smooth and stable paddling stroke.
We noticed a slight flex in the shaft when paddling. That combined with the long narrow and stiff blade made for a nice balance while forward paddling.
As Werner says 'a fiberglass blade and carbon blend shaft gives you a compromise between swing weight and value'.
Put in my own words I would just say that it feels solid and comfortable when paddling.
It is not as light as my full carbon SUP paddle that I love but for a lower price it still feels awesome to use and gives you the quality and innovative design that Werner is known for.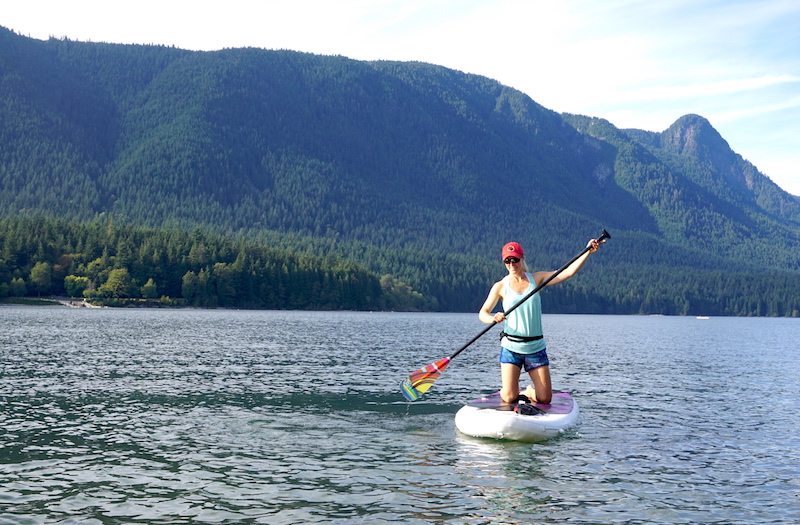 Premium VS Ultimate
You might be wondering just what is the difference between a Premium and an Ultimate Werner Paddle.
The Ultimate paddles incorporate a more advanced design, are lighter in weight and very buoyant.
In general you will be able to paddle further with less fatigue with an Ultimate SUP paddle.
However a higher end paddle also comes with a higher price tag.
For those who do not feel they need an Ultimate paddle and want to stick within a budget then a Premium paddle is the way to go.
It is a step up from the many regular stand-up paddles that you will find on Amazon and at just about any paddling store.
It will be a little bit heavier than a full carbon paddle but should still be stiff and efficient while paddling.
Premium paddles are the most durable and impact resistant so they are a good choice if your paddle will be taking a lot of abuse.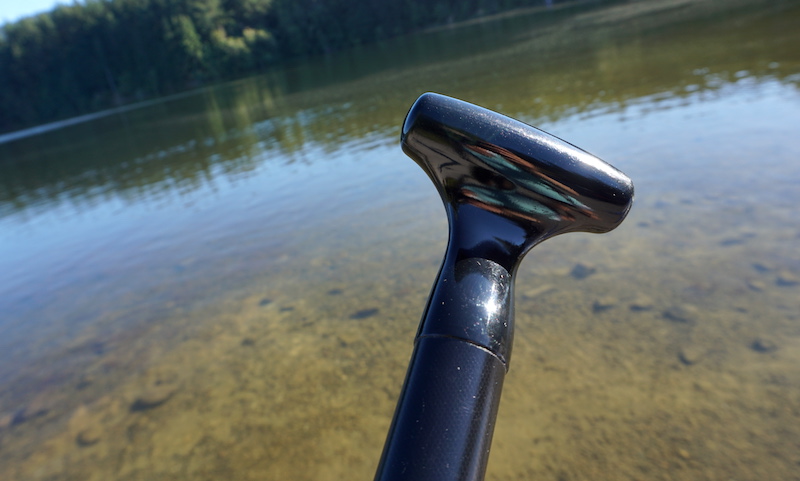 Choosing Your Blade Size
As with most of Werner's SUP paddles, the Zen has two blade sizes to choose from… the Zen 85 or the Zen 95.
I have the Zen 95 and personally tend to prefer the slightly larger blade.
The smaller 85 sq. inch blade is good for those who really want to limit exertion. It takes less effort to use a paddle with a blade this size.
The smaller blade is often popular with those of smaller stature as well.
Which size you choose depends on you. Even though size wise I could technically go for the smaller blade I tend to like the feel of the larger 95 sq. inch blade.
With the smaller blade you may be able to paddle faster but with the larger blade you will get more of a power stroke.
However keep in mind that none of the Werner SUP blades are that large. I have used some from other companies that feel clunky and heavy in nature.
Even the largest Werner 95 square inch blade still feels really nice and streamlined.
Werner's touring SUP blades tend to be long and narrow as opposed to wide and short.
The weight difference between the Zen 85 and Zen 95 is .5 ounces.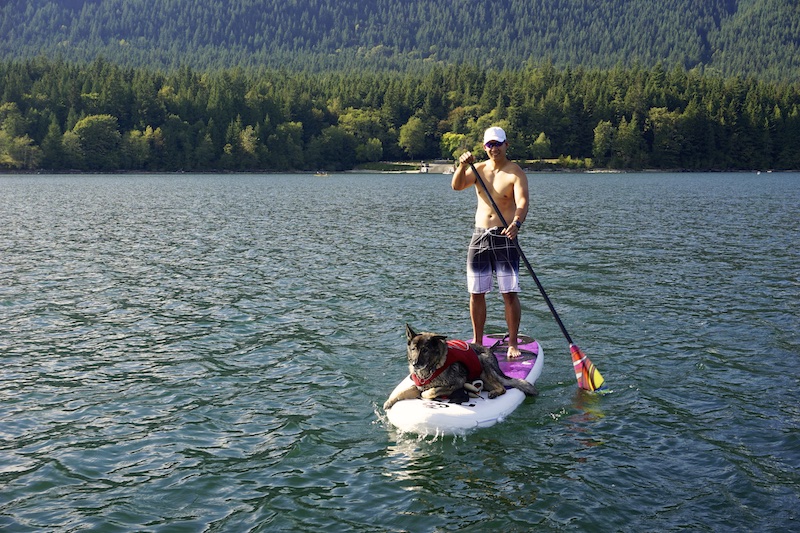 Choosing The Right Shaft
The paddle only comes with a straight shaft option. However you can choose between a 1-piece shaft, an adjustable 2-piece shaft or a 3-piece shaft.
The 1-piece shaft will be sized exactly for your height. This will be the lightest option and the stiffest. A 1-piece shaft is great if you never plan to share your paddle and don't mind the fact that it doesn't break down into smaller pieces for storage or transport.
An adjustable 2-piece shaft is a popular option. This type of shaft allows you to adjust the size depending on who is using it and will suit the large majority of paddlers.
It breaks down into two pieces allowing you to easily transport it in the trunk of your vehicle and has three size options to choose from:
70" fits paddlers from 5'0 to 5'8"
74" fits paddlers from 5'4" up to 6'1" (this is the most popular choice)
80" fits paddlers from 5'11" up to 6'6"
The 3-piece travel shaft is ideal for storing in the backpack if you own an inflatable SUP or for transporting in a suitcase when traveling.
It comes in the same three size options as the adjustable 2-piece and each paddle has six length settings.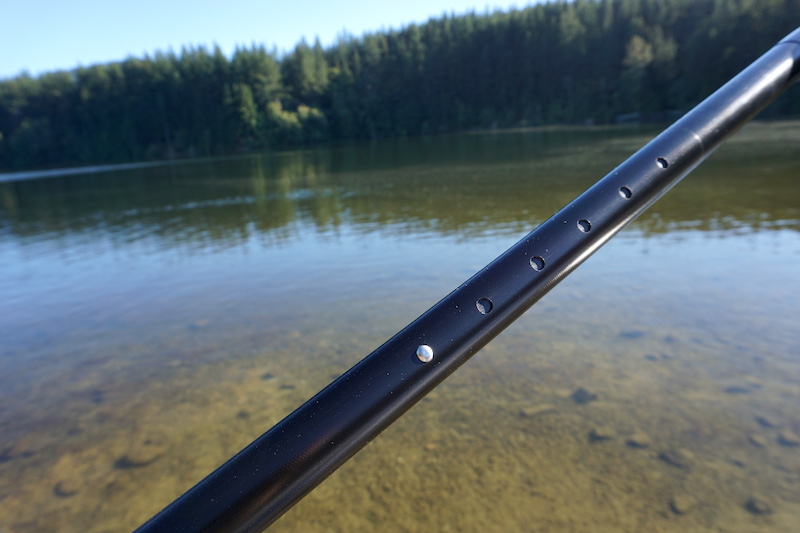 Color and Design Options
The Zen comes in three color options: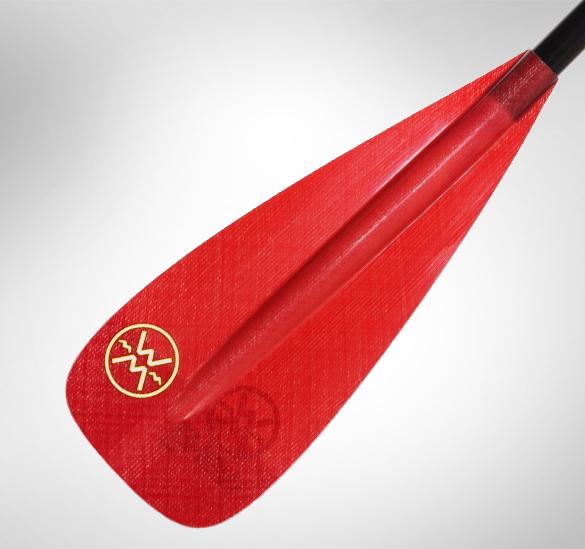 Dawn Patrol, which is the design that I have with all the different colors on the blade.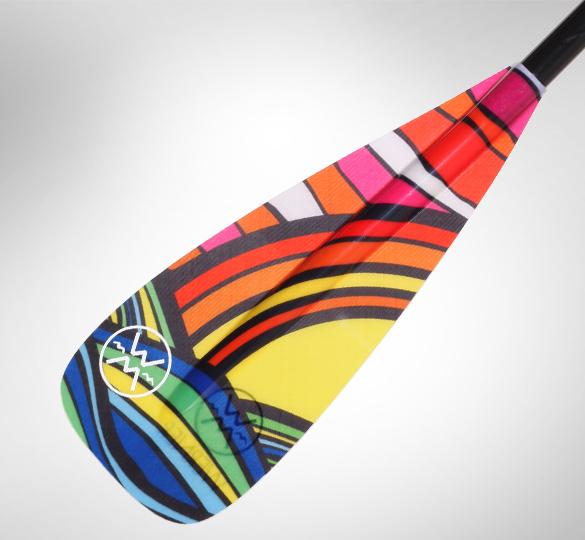 Plumeria, which is the cool flower design.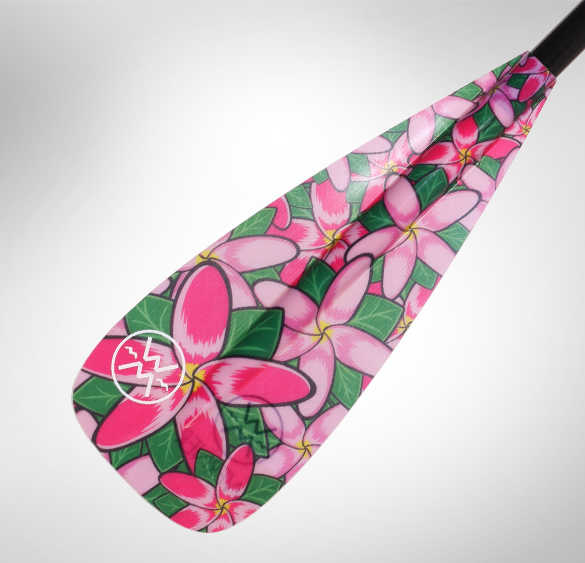 Both the Dawn Patrol and Plumeria HD graphics were inspired by the original artwork of paddler-artist Jessica Melger.
The colors and designs are super fun and a great way to add a little spice to your paddling gear.
The Negative
There isn't a lot of negative with this paddle.  It is solid, stable, and feels good to use.  I find it a little heavier than I like but that is only because I am used to my all carbon fiber super lightweight paddle at this point.
In truth this paddle feels great and is going to suit both men and women.  It can take quite a bit of abuse and will last for many years to come.
Bottom Line
I probably would have chosen this paddle for myself about two years ago. Since I have gone to a Premium paddle there is no turning back now.
However I love the design, I love the color options and most importantly it feels solid and smooth while paddling.
For recreational touring the Werner Zen is a great choice. It is a big step up from a standard paddle and not quite as pricey as the Werner Ultimate carbon SUP paddles.
Where To Buy
Click the links below to find the best deal.
Click here for the Werner Zen SUP Paddle at Amazon.com.
Click here for the Werner Zen SUP Paddle at NRS.com.
Click here for the Werner Zen SUP Paddle at Outdoorplay.com.
Click here for the Werner Zen SUP Paddle at Backcountry.com.
Did You Know?
By clicking on any of the above seller links you can help keep ISUPworld.com growing. When you make a purchase after clicking on our links, the retailer will contribute a portion of the sale to help support this site. It won't cost you anything extra and it's a simple way to help us fund our gear reviews. Thanks!