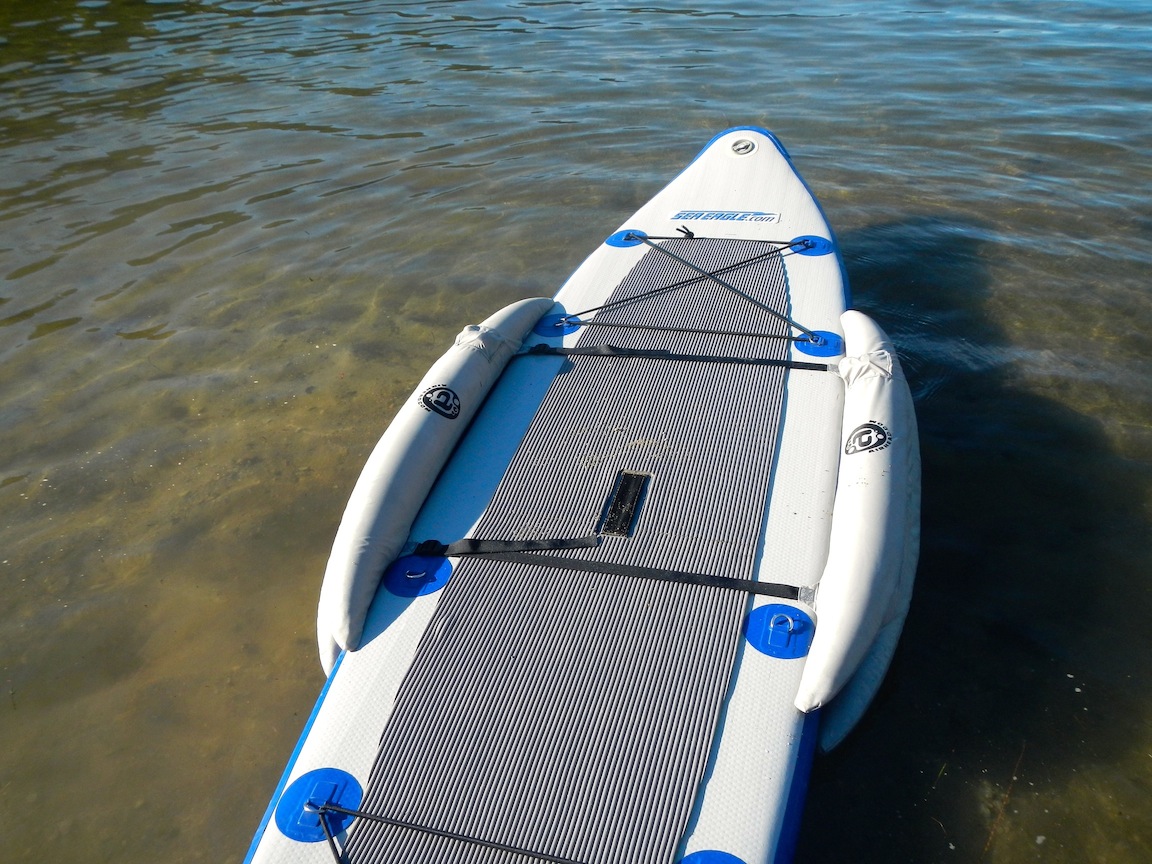 Airhead is coming out with some pretty cool accessories for stand-up paddleboards and the Stabilizer is one of my favorites.
The Airhead Stabilizer can convert any SUP into an ultra stable board. The added stability is ideal for:
beginners who want a little added security
plus-sized paddlers who would like more width and stability for their board
SUP fishing
paddling with your child or kids who are learning to stand-up paddle
paddling with your dog
extra stability in rough water
or for SUP yoga which is becoming extremely popular
I have seen some inflatable stand-up paddleboards on the market that have what looks like a tube around the perimeter of the board. The extra tubing is meant to add extra stability.
However the problem with those boards is that even though they are quite stable, the tube is part of the board and can never be removed.
What I like most about the Stabilizer is that it can be easily added or removed so you can use it only when needed.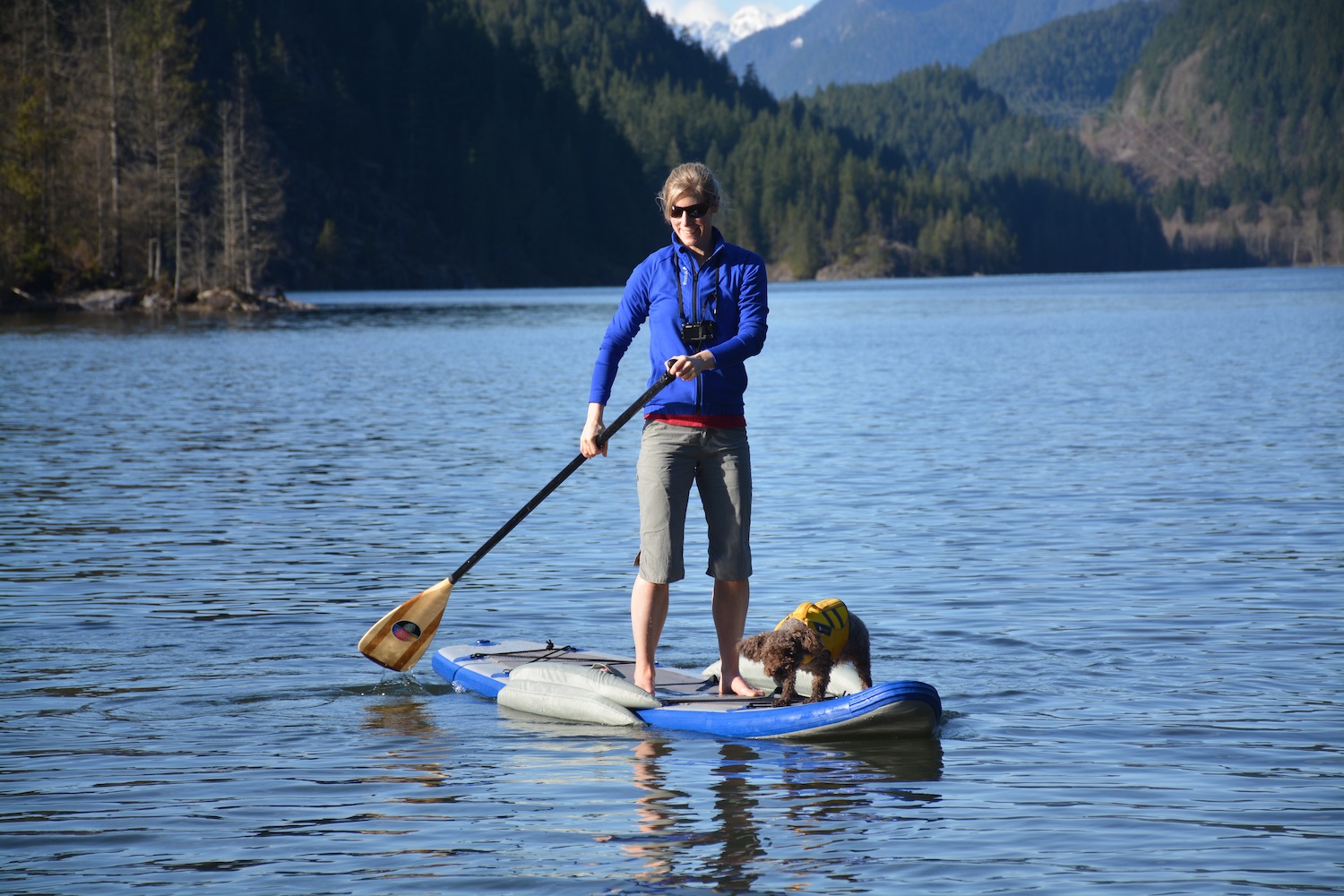 Construction & Set-Up
The Stabilizer is well made and has two sides of PVC bladders protected by a strong nylon cover.
There is a patented Speed Safety valve on each side. Most standard hand pumps or foot pumps can inflate each side in a matter of seconds.
It sets up extremely fast and deflates just as easily into a small little package that can be taken anywhere.
The rugged nylon straps get placed over and under the board – one strap on top and one on the bottom of the board. You can adjust the straps so that the pontoon sides of the Stabilizer hug the sides of your SUP.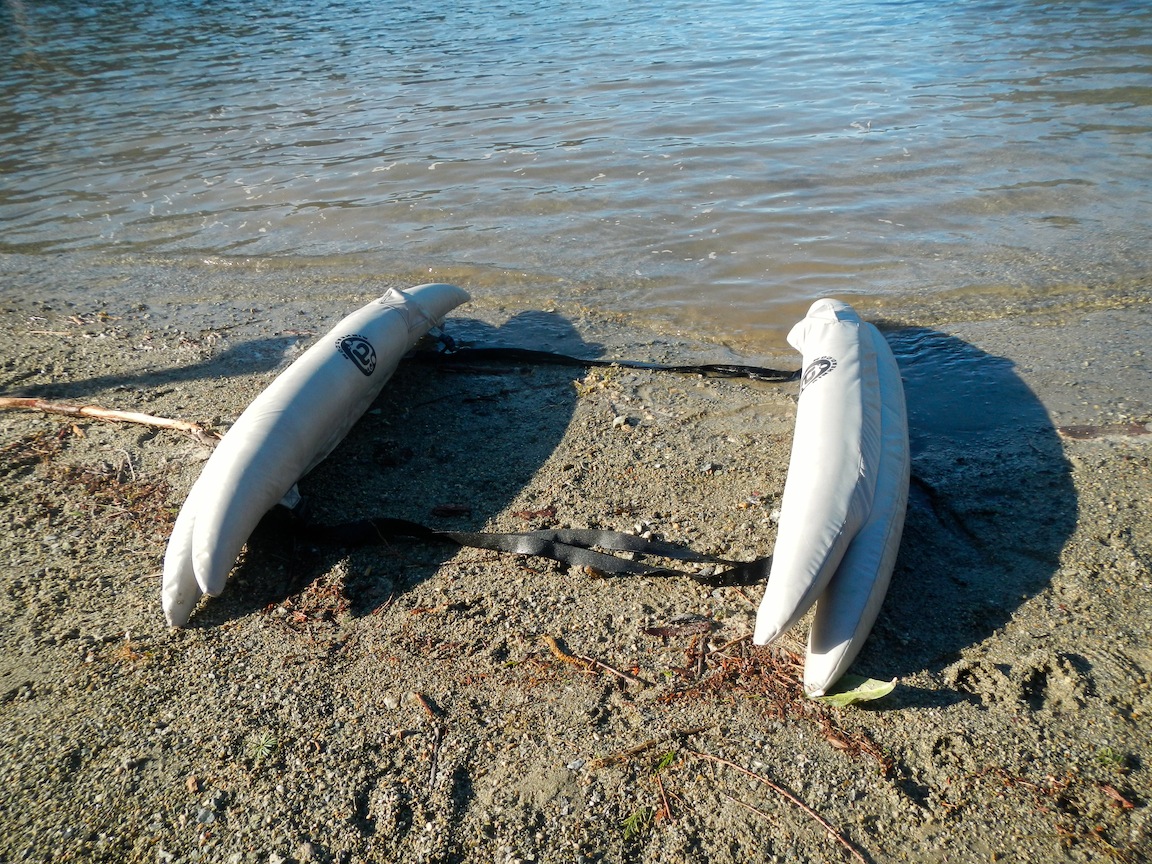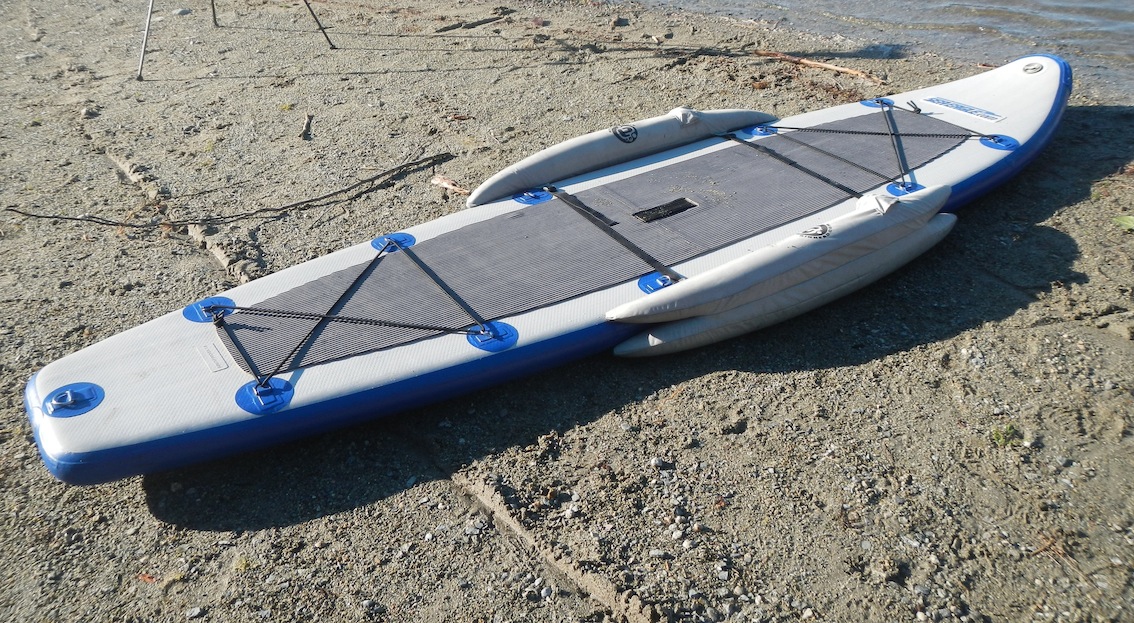 Paddling With the Stabilizer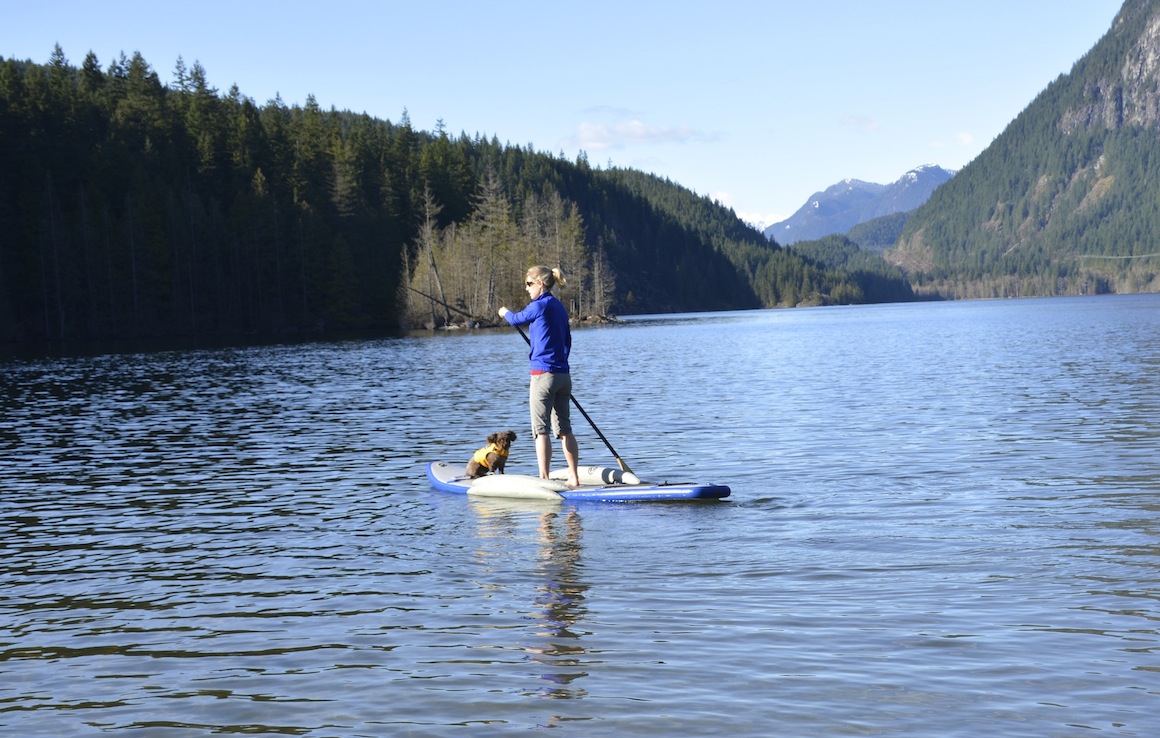 I didn't expect my SUP to paddle as well with the Stabilizer attached but I was pleasantly surprised that in general I still moved along nicely and was able to paddle efficiently.
I found that my board was extremely stable with it attached and even when I purposely tried to rock my board from side to side, I felt very secure.
My dog who paddles with me all the time even seemed extremely comfortable as he walked from one end of my board to the other.
My dog is quite little so when he moves on my board it doesn't affect stability much.  However with a larger dog this can be a real issue.  The Stabilizer is ideal for those who want to paddle with a medium to large dog on the board.
I'm not that great at yoga but I tried a couple of yoga moves and felt very stable.
There was a huge difference from when I have tried yoga in the past and always felt like I was going to end up in the water.
This time even though I still got the benefit of having to really use my core muscles for balance I felt much more stable, secure and comfortable.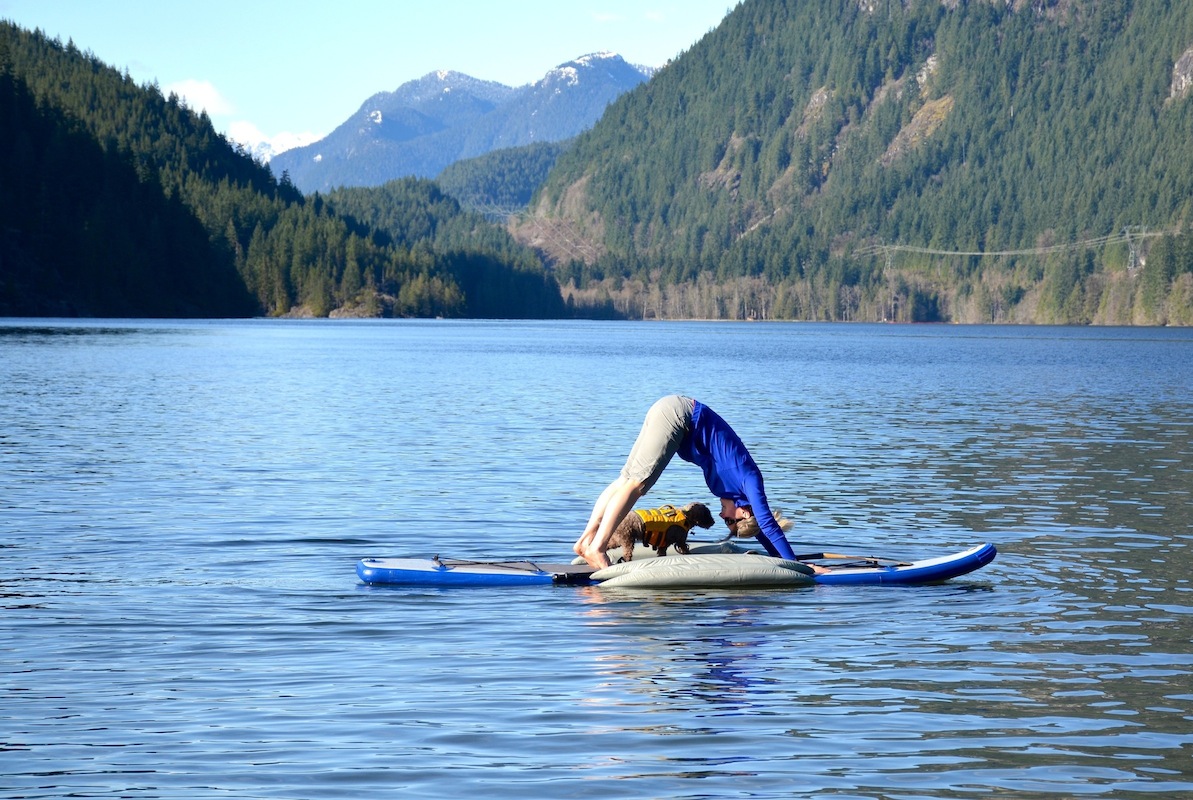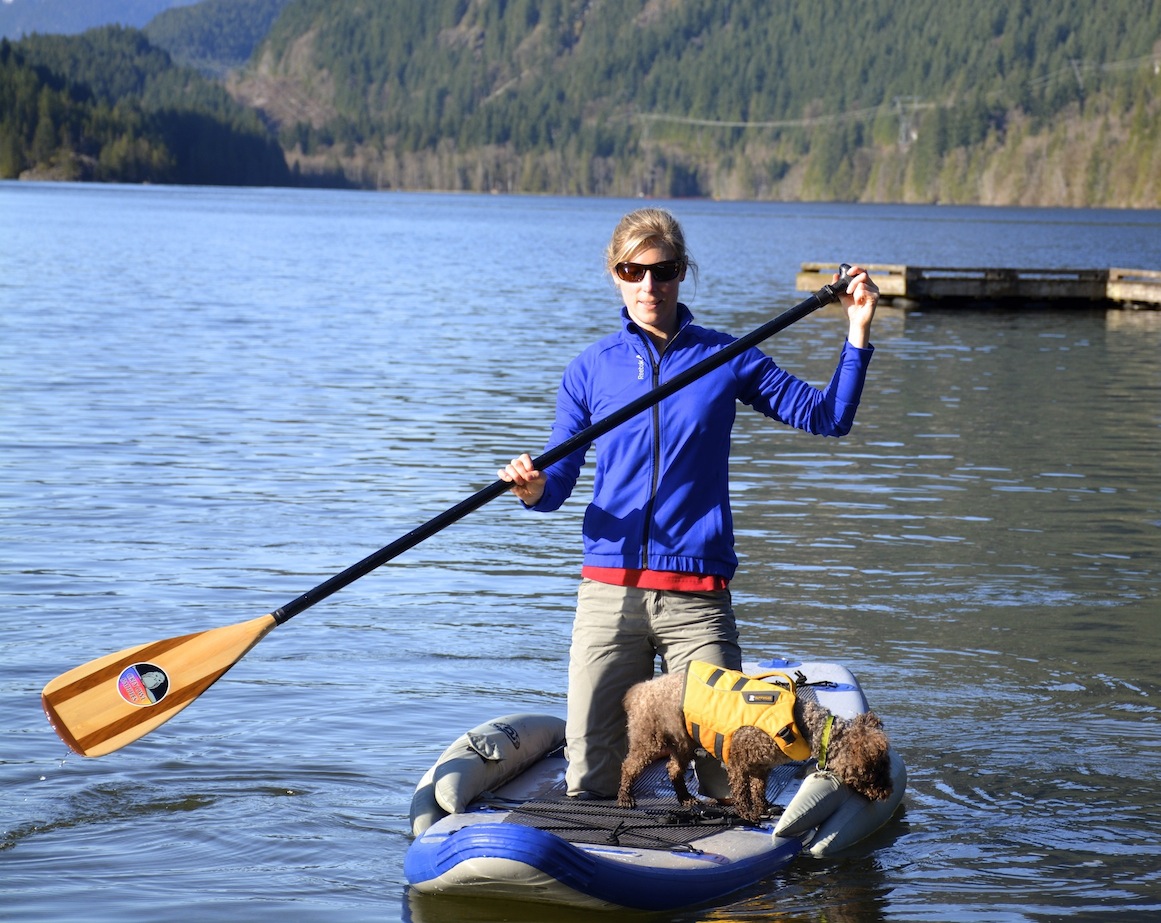 Overall I was quite impressed. It's a nice accessory that would be convenient for many people.
The only negative I found was that it does slow the board down slightly when paddling.  However it's not meant to be used for racing so to me this doesn't really matter.
Personally I would use the Stabilizer most when paddling in ocean waves… especially when paddling in cold water where falling off my board is not very appealing.
Keeping the board stable for fishing, yoga, kids, dogs or newbies is what it does best.  It's a great SUP accessory to consider.
Click here for the best deal on the Airhead SUP Stabilizer at Airheadsup.com.