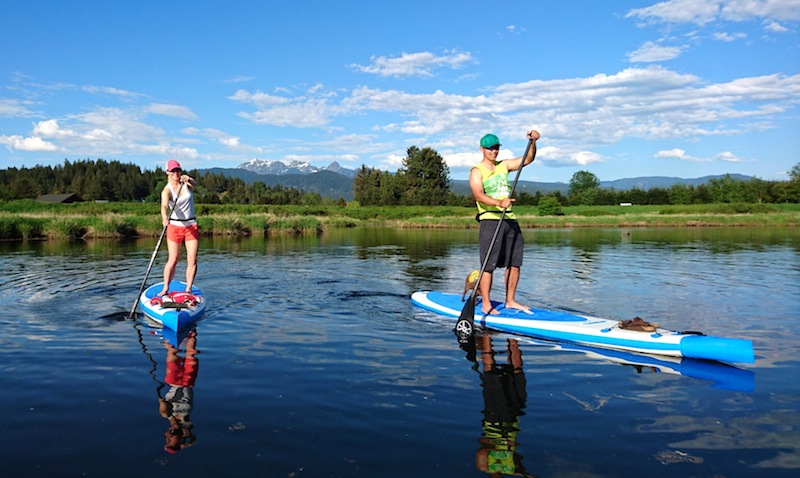 There are several different categories of stand-up paddleboards that include:
touring
racing
allround
fitness & yoga
surf & whitewater
In the past with inflatable paddle boards there tended to be fewer categories as the majority of them were for recreational allround paddling as opposed to catering to specific types of paddling.
However as board designs improve that has definitely changed and you can now find some pretty awesome inflatable SUP's that are designed specifically for touring, all around fun, fitness and yoga, surf and even for racing.
I still find however that classifying them can be tricky as so many of them can easily fit into more than one category.
That being said I have tried to categorize them as best I can to help you find the right board to suit your needs.
For this post we will focus on touring ISUP's.
What Is A Touring SUP?
A touring paddle board will typically offer a step up in performance, speed and tracking from the typical allround board.
They usually (although not always) have one large back center fin as opposed to two smaller side fins.
They are often longer and leaner yet still stable and easy enough to paddle.
They should have good tracking and glide well making it easy to go longer distances.
Touring and racing boards often go hand in hand. However with the inflatable paddleboards I feel there is a big difference between the faster touring ISUP's and the ISUP's that are specifically designed for racing.
If a true racing SUP is what you want then click here to view our list of awesome racing inflatable paddleboards.
The advantage of having a touring board that is inflatable is that you can deflate it and take it anywhere.
You can tour and explore many different waterways with one convenient and fun SUP.
Inflatable SUP's for Touring
These are the inflatable paddle boards I have reviewed that fit into the touring category.
You can click the links to read our full review of each board and to see more pictures and details.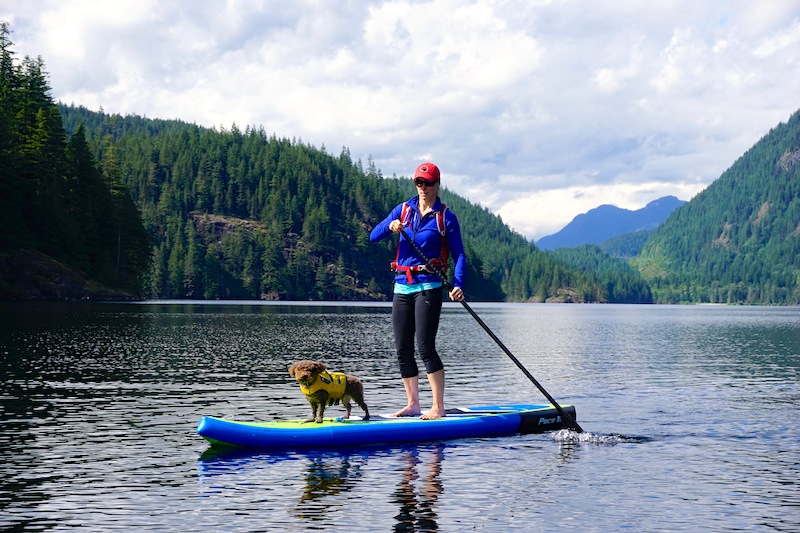 The Pace is only 10'6" long and 30" wide. The smaller size and design make it really cut through the water nicely and very easy to turn and maneuver. Bright and fun the Pace suits paddlers 100 – 240 lbs.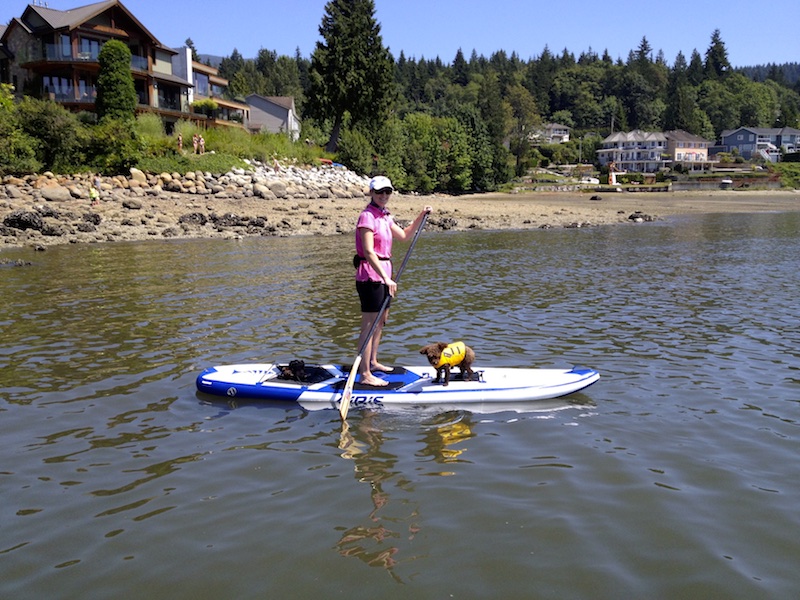 The Tour is 12'6" long, 31" wide and can easily hold up to 275 lbs. if not more.
The Airis boards are unique in that they have fiberglass steps to stand on creating a very rigid platform although a slightly bulkier package when rolled up.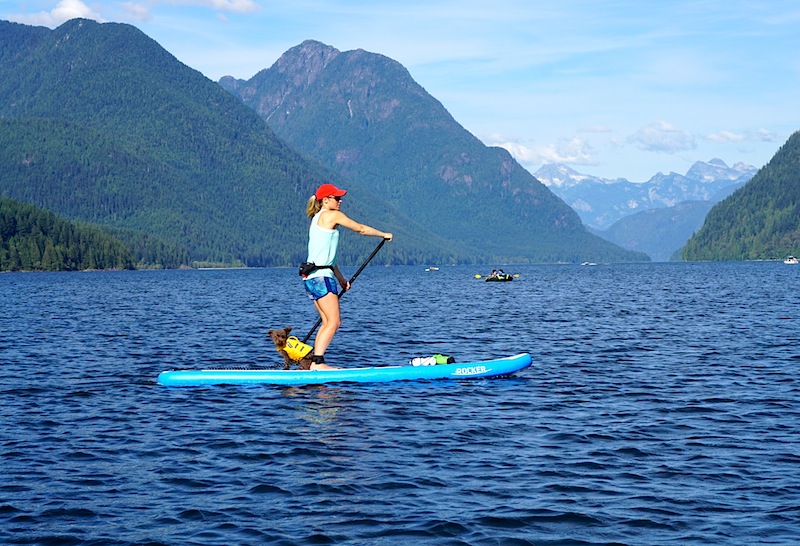 The 11' iRocker has been really popular because it not only glides well and easily picks up speed but is also priced very reasonably.
It is 11' long, 30" wide and can hold a ton of weight – up to 385 lbs. Although I would say it is best suited for those 100 – 250 lbs. for optimal performance and stability.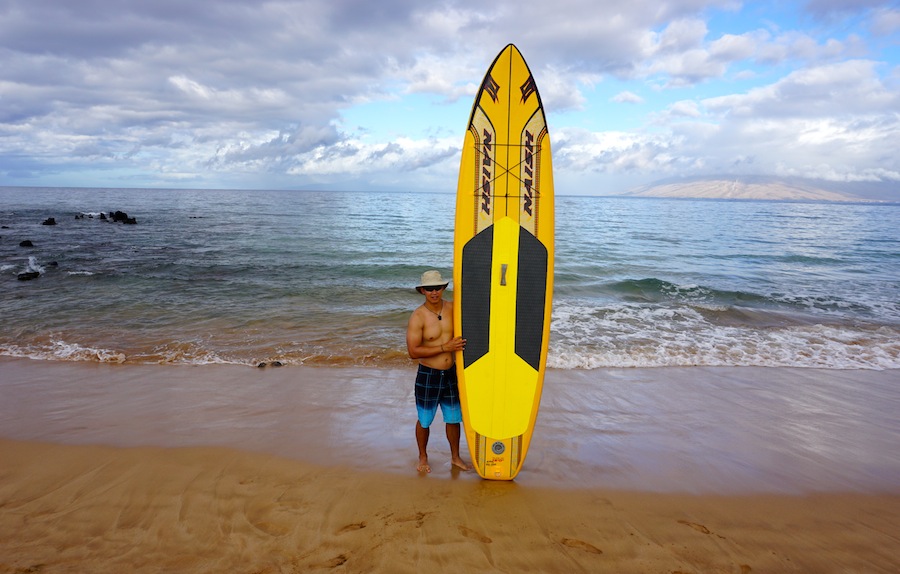 I like Naish, always have. Their boards are great quality and always fun to use.
The Glide Air is a big board, 12' long and 34" wide making it quite stable and also able to hold a lot of weight.
Although it is not as fast as others on this list, it sure feels secure and easy to paddle on ocean chop. The weight is also surprisingly light at 24 lbs. considering the size.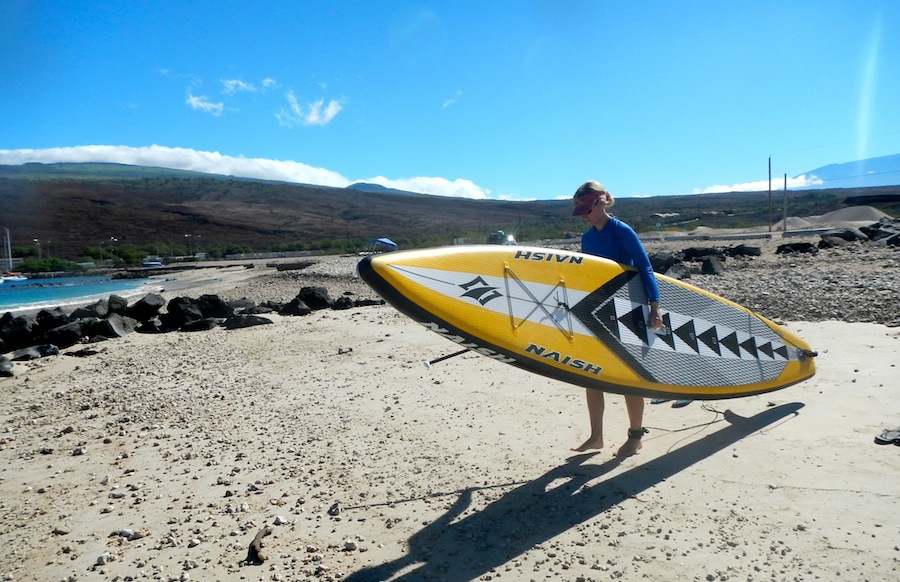 The Naish One was one of the original inflatable paddleboards I first reviewed. I loved it then and I still do.
The One is the ultimate touring ISUP. It has an ideal length to width ratio at 12'6" long and 30" wide and perfect shape and design for the right combination of speed, stability, ease of use and fun.
It can hold a ton of weight and I think just about any one would love using the One to explore on the water.
The Explorer is one of the higher priced options here but also one of the most respected boards out there.
It was designed for touring with a pointy nose, a tapered tail, and one large fin for good tracking.
It is 12'6" long, 32" wide (adding a little extra stability) and is capable of being inflated up to 25 PSI creating a very rigid board that can hold a lot of weight.
In fact Red Paddle Co states that max rider weight is almost unlimited.
If you want a top quality board that can hold a lot of weight and be totally reliable, this one is a great choice.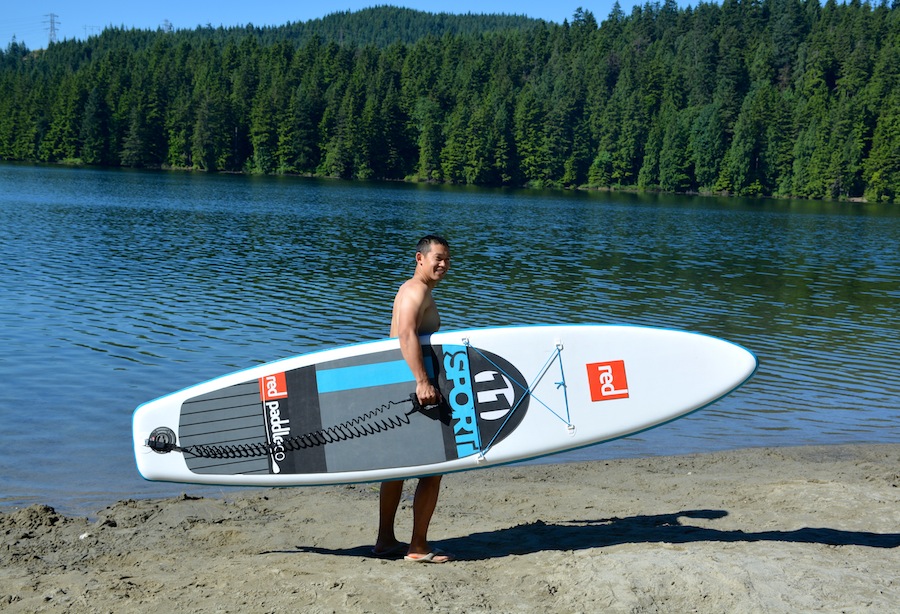 I like the Sport. It is a little more compact and fun to paddle. It is also ideal for traveling.
At 11' long and 30" wide the Sport can hold up to 220 lbs. and still paddle well.
It moves nicely but also turns a little faster and easier than the larger boards.
The Sport suits those with a small to average size frame who wants a top of the line product that can literally go anywhere.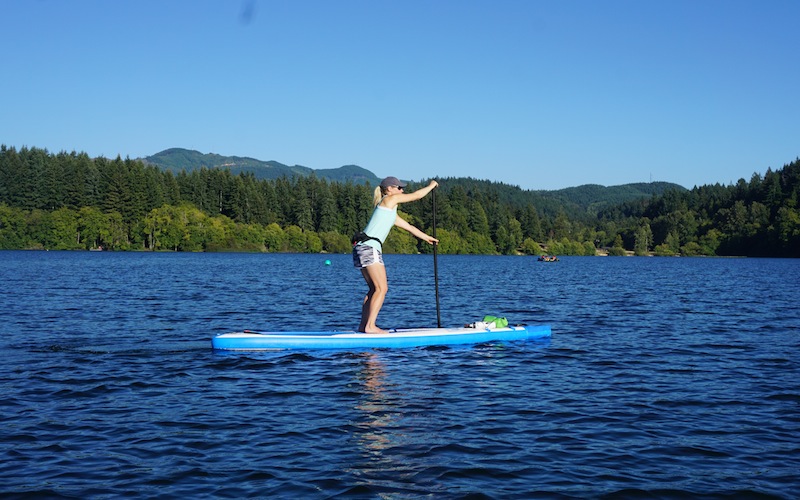 I own the Needlenose and have been paddling this ISUP for several years now.
In fact I just updated to the latest model and have always been totally satisfied and happy with it
Not only is it one of the faster touring boards, it is also quite unique in that it has a hard tip nose that helps it to cut through the water smoothly and efficiently.
That hard tip nose does make for a very slightly bulkier package when rolled up but it sure helps it to perform well.
The Needlenose is well made and reliable. It is often a favorite amongst my friends to paddle. It comes in three different length options… 11', 12'6" or 14' long.
As with all of the Sea Eagle products you get a 3-year warranty and 180-day risk free trial, which is pretty awesome.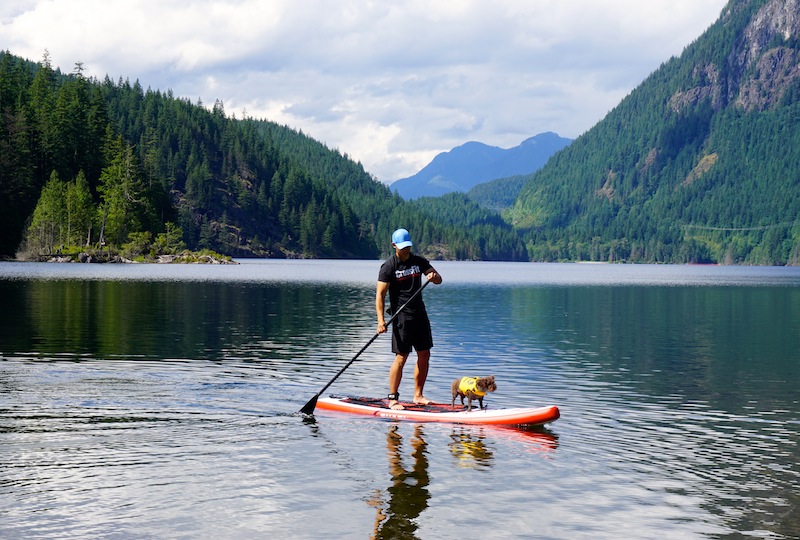 The Shark Touring is one of the smaller touring boards on this list but definitely deserves a mention.
It is affordable and surprisingly efficient in the water. It is highly portable, quick to paddle and maneuver and actually quite versatile.
At 10'6" long and 30" wide it does feel less stable than a larger board. This will be especially noticeable to those with a medium to larger frame.
A person with a smaller frame will find it easier to paddle although it is capable of holding up to 220 lbs.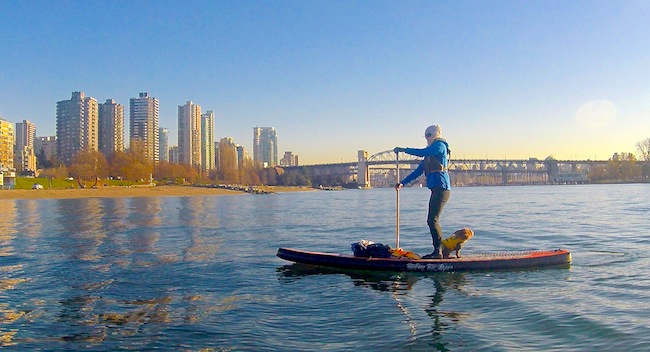 The 12'6" Tantrum Tow Ropes is a great deal for the price.  The quality is not on the same level as a higher priced board however that being said I have really enjoyed paddling this SUP and in the past year have had no issues with it.
We give props to the shape and design because it cuts through the water with ease and feels good for both ocean and lake touring.
It is a fantastic choice for those who want a larger touring board but are on a budget.
It is 12'6" long, 31" wide and can hold up to 320 lbs.
Other Touring Possibilities
Below are a few more possibilities for touring. These are all in the allround category and are not as fast as the above touring ISUP's.
However depending on your needs they might be worth considering.
They are slightly more versatile and still could easily be used for touring on ocean chop or on flat water lakes or rivers.
Sea Eagle Longboard
Starboard Astro Blend
AE Fishbone
Airhead Napali
Airis 11' Hardtop SUV
California Board Co 132 Current
Isle Explorer
NRS Earl
Saturn 11'
Wakooda LA132