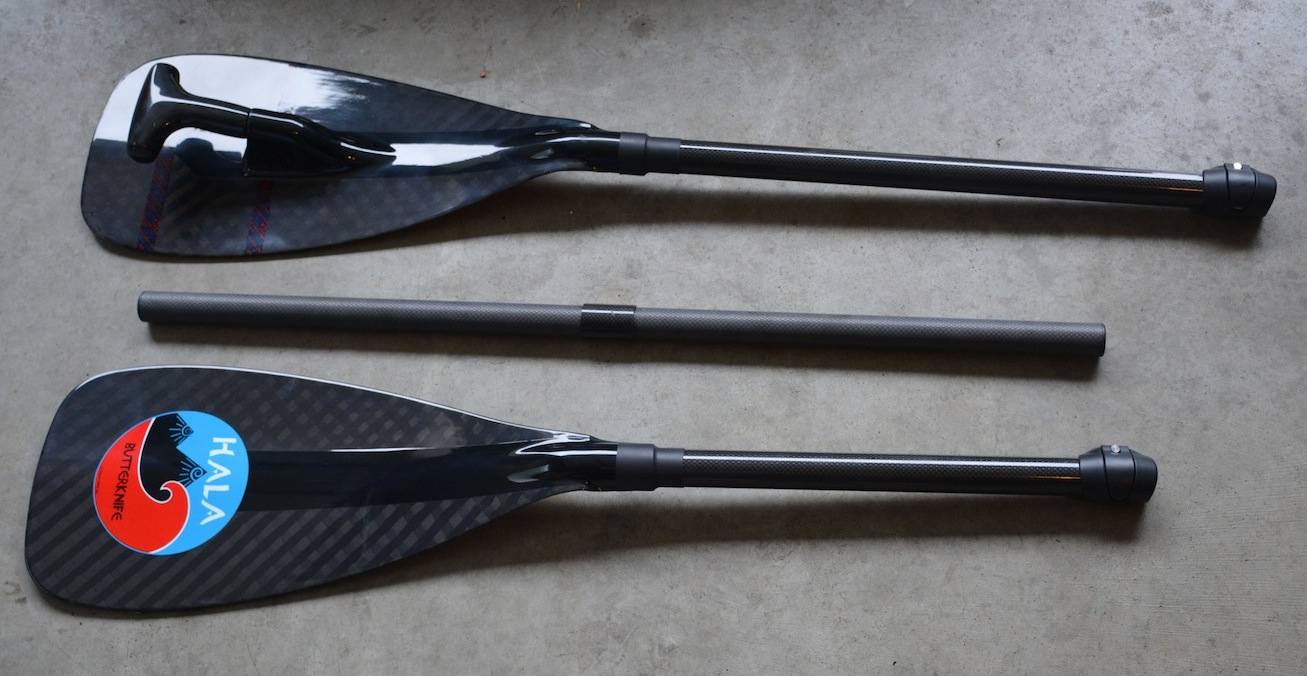 The concept of a double bladed SUP paddle is interesting. I like the versatility it brings but before trying one out I questioned whether it would be comfortable and convenient to actually use.
As far as double bladed SUP paddles go, the Hala Butterknife is a nice one. It has a carbon shaft and fiberglass blades and looks great.
After testing it I was pleasantly surprised. This paddle is easy to use, lighweight and has some great benefits.  I found it definitely had a different feel than a regular single blade  SUP paddle but overall it was great and very convenient.
Benefits
Two Blades
This paddle has a regular SUP blade at one end plus a second blade at the other end as well as a handle.
I found it worked great when using it as a SUP paddle. It wasn't quite as comfortable as I was used to at first but I found that the extra blade did not get in the way of my hand and in fact the grip was quite comfortable.
I did find that the handle end felt heavier because of the extra paddle but over time I got used to the feel of it.
The second blade allowed me to sit or kneel and paddle kayak style whenever I chose to.
Being able to use both blades and paddle kayak style means you can move through the water faster, and quickly get to where you need to be or if necessary quickly get out of an area.

Adjustable Length
The shaft length is easily adjustable, which makes it easy to use or share with a wide variety of people.
Weight
The Butterknife paddle has a carbon fiber shaft and strong fiberglass blades. It weighs only 2 lbs.
3-Pieces
This Hala paddle breaks down into 3 pieces, which makes it ideal for traveling.
It is very easy to pack up. When broken down into three pieces you can store it inside your rolled up inflatable SUP and carry it anywhere in the SUP backpack.  I found it quick and easy to put together and take apart.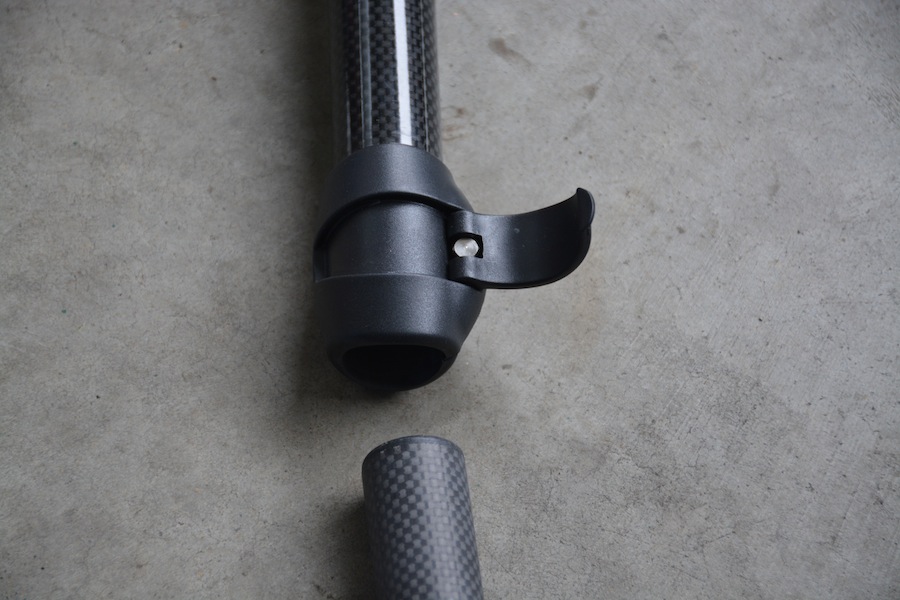 More Power
Besides the convenience, the best part about having a double blade is the extra power it gives you.
With the two blades you can use them to paddle kayak style and power your way through whitewater, out of a sticky situation or into the waves for surfing.
It allows you to power through wind, which I think is a really great benefit.
For anyone who has ever been caught stand-up paddling through heavy wind trying to get back to shore you will know how difficult it can be.
The extra power you have with a double bladed paddle is convenient and I find also adds an extra element of security knowing you can paddle kayak-style if needed.
The Downside
I personally find a single-blade paddle to be more comfortable to use when stand-up paddling or even kneeling.
However my response time for sitting and paddling kayak style then standing again to stand-up paddle is faster than if I bring two separate paddles with me – one SUP paddle and one kayak paddle – which I have done before.
If extra power and the convenience of paddling standing up or sitting are important to you then this is a great option.
If not you then for around the same price range you can get a lighter and more technical single blade SUP paddle.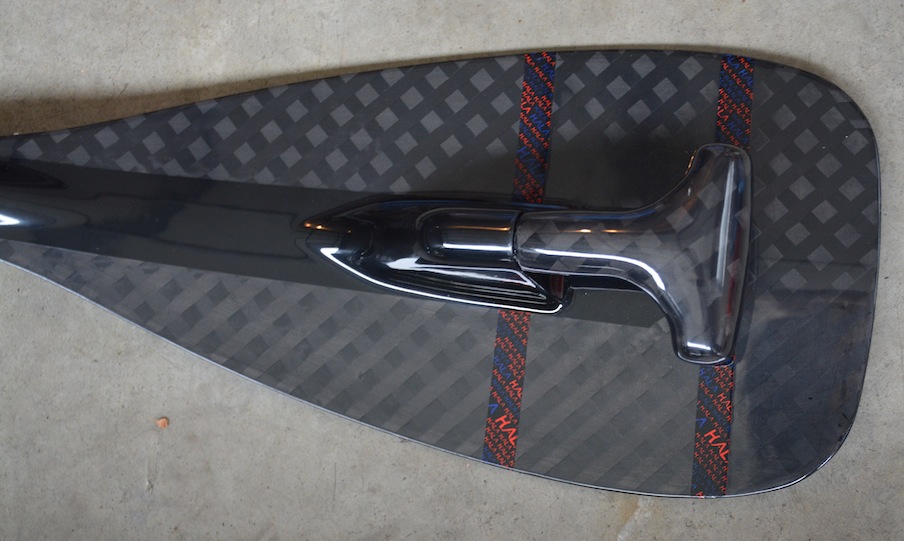 Final Thoughts
Overall I think the Hala Butterknife paddle is different and fun, convenient and strong.
The design is unique and the benefits are good if they suit your needs. Everyone from surfers to recreational paddlers could enjoy this paddle.
Where To Buy
The Hala Butterknife is priced at just under $350 and can be purchased directly from HalaGear.com.
Click Here For The Best Price On The Hala Butterknife Double Bladed Paddle From The Official HalaGear.com Website.