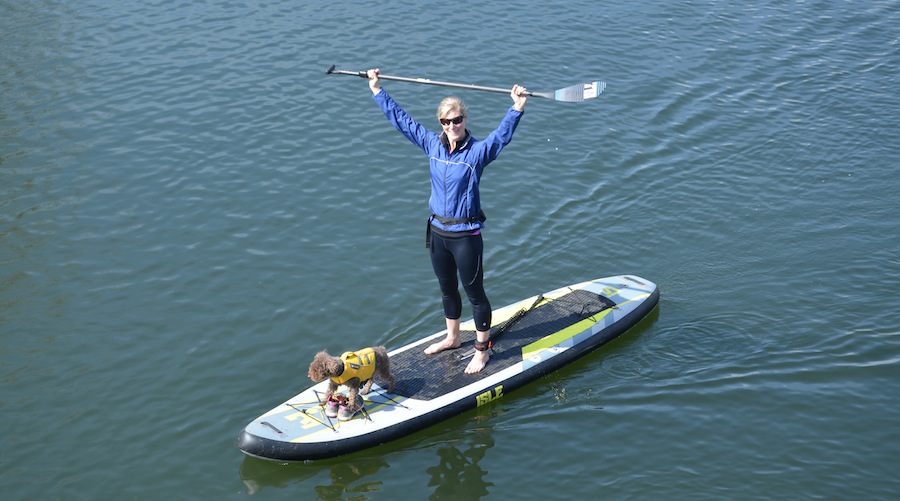 If you're looking for a great travel SUP paddle, this is a good one!
I was impressed with the Isle Carbon Fiber 3-piece paddle.
For the price you get a really nice all carbon fiber paddle that breaks down into 3-pieces to easily take with you anywhere.
It is fairly lightweight, has an ergonomic handle and a wide blade. Overall I found it comfortable to use.
It looks nice, it feels nice, it is convenient for a wide variety of people and it is priced well.
Isle Carbon-Fiber 3-Piece Paddle Specs
Length: Adjustable from 67 inches to 83 inches
Weight: 25 oz.
Blade Size: 16 inches x 8 ¼ inches
Features: All carbon fiber shaft, handle and blade, wide blade face, ergonomic handle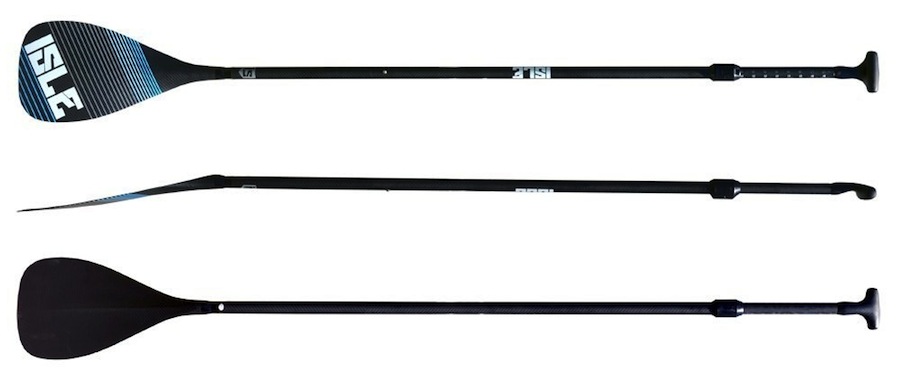 Adjustable
This paddle has a good adjustable range, which means you can share it between family and friends.
The shaft can be adjusted from 67 inches to 83 inches.
To find the right length for you add 10" to your height if you will be touring and 8" to your height if you will be surfing.
This paddle will work for quite a range of heights, from someone who is just under 5 feet tall to someone who is roughly 6'1" for touring
Easy Snap Lock
Once you have found the right length you will lock it into place with the easy snap lock mechanism.
The snap lock works well and does exactly what it should do… locks the paddle length in place so that it does not move while paddling.
If you've ever paddled with a SUP paddle that has a flimsy lock mechanism you will know how annoying this can be when the height of the shaft starts to move while you are out on the water.
It is not something you want to have to worry about adjusting while paddling.
The lock mechanism on the Isle paddle is solid and I felt confident it would not move out of place at all.
3-Pieces
Traveling with your SUP is awesome but you need a paddle that can travel easily as well.
The 3-piece SUP paddles are the best for traveling as you can often pack them into your suitcase or in the SUP backpack.
This paddle breaks apart into three separate pieces. When broken down the tallest piece measures 37".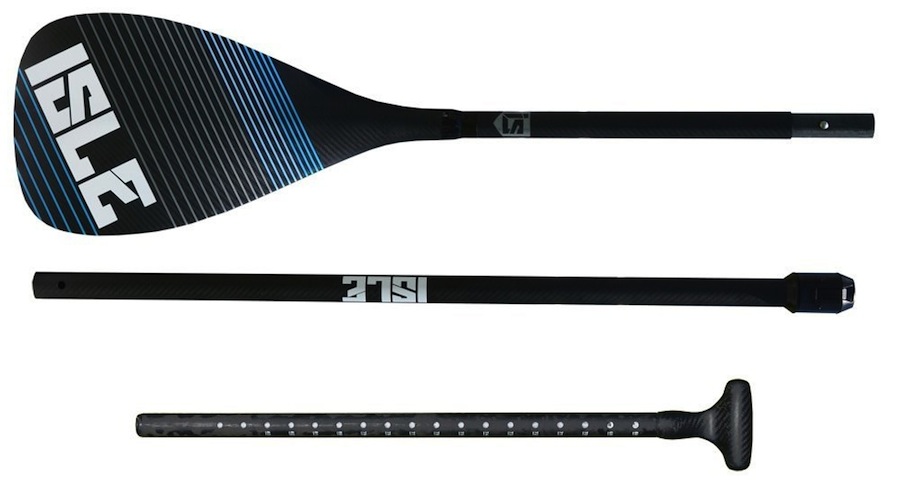 Isle SUP Paddle Performance
The size and stiffness of the blade provides good power and is ideal for touring.
In general a larger, wider blade will allow for more power in your stroke.
I am not usually a fan of a large round blade as I find it takes more effort to use and is tiring on my joints.
I wouldn't personally use a paddle with a large blade such as this one as my every day touring paddle.
I think it suits those with bigger shoulders as it does take more effort to use than a nice light weight carbon fiber paddle such as the Werner Nitro.
However I do think this paddle is versatile enough to be used by those with all different skill levels and as a secondary travel paddle, it's great.
My boyfriend who is much larger and stronger than I am finds that he likes the large blade on this paddle but prefers an overall lighter SUP paddle in general.
He agrees this paddle is ideal for traveling but wouldn't be his personal choice for everyday touring or surfing.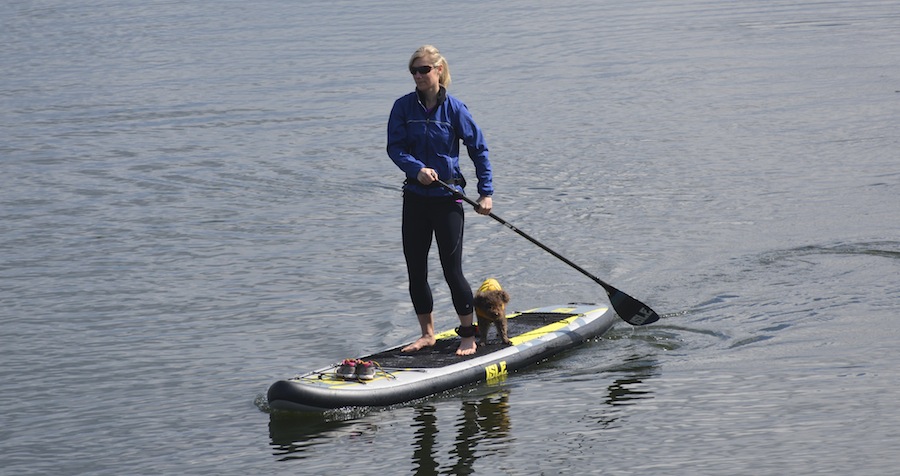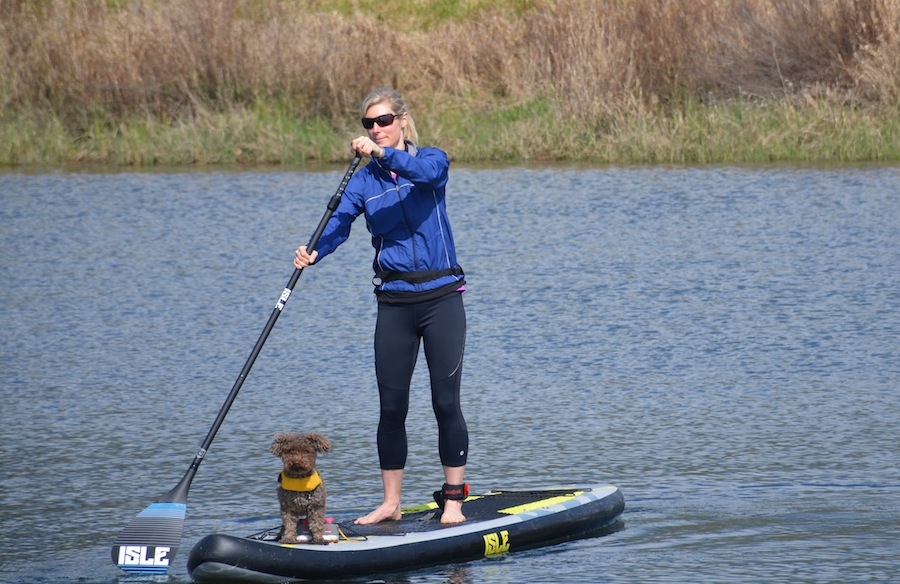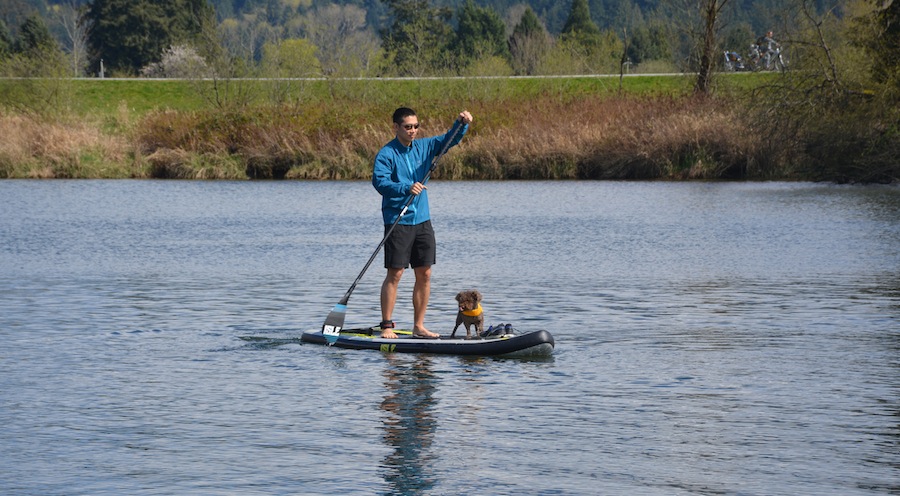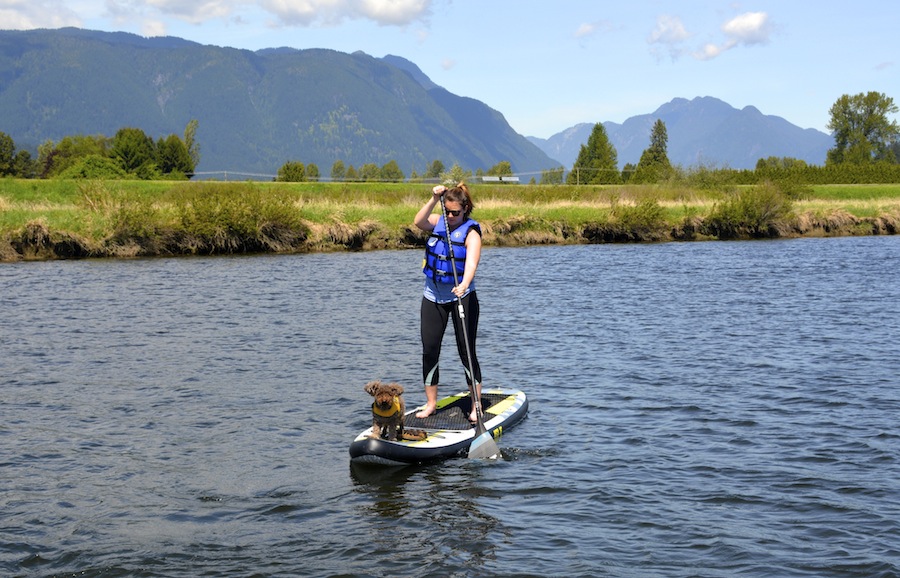 Final Thoughts
Overall the handle is comfortable, the shaft feels solid and it allows for a nice powerful stroke.
There are lighter paddles out there but for this price range I thought the Isle SUP paddle was quite good.
It is perfect for traveling and ideal if you use an inflatable SUP as it can be stored right in the SUP backpack carry bag.
I wouldn't use this paddle as my everyday touring paddle personally but I know that I will be using it on road trips and airplane travel for sure.
Where to Buy The Isle SUP Paddle
The best price I've seen for this stand up paddle is at Amazon, especially when you consider the free shipping.
Click here for the best deal on the Isle Carbon Fiber 3-Piece Adjustable Paddle at Amazon.com.
Did You Know?
By clicking on any of the above seller links you can help keep ISUPworld.com growing. When you make a purchase after clicking on our links, the retailer will contribute a portion of the sale to help support this site. It won't cost you anything extra and it's a simple way to help us fund our gear reviews. Thanks!